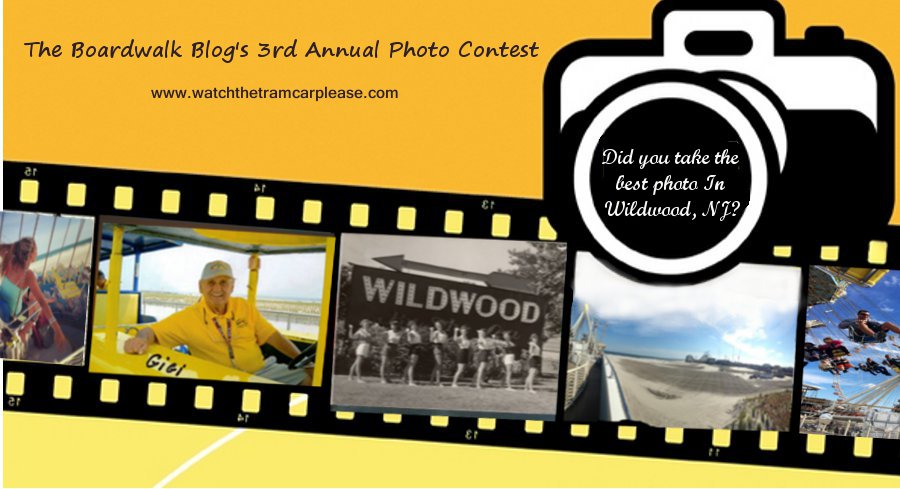 How to enter the contest:
* Email us the best photo or Photo's you have ever taken in The Wildwoods to: infowatchthetramcarplease@gmail.com
* We will give you credit every time we post one of your photos.
* Send us all the photo's you want.
*The more you send the more chances you have to win.
* Contest ends on January 311st 2016 – winner will be announced after all photos have been posted. (around March 1st 2016)

* All photos will be posted as public domain and may be used in one of our videos.
What will you win?
1. Pizza dinner for 2 on the boardwalk at the pizza restaurant of your choice during the summer of 2016, with Bob Ingram, Gigi and Tony Deutsch!
2. 10 Tramcar Tickets ($30.00 value)

3. A copy of the 2013 Wildwood Documentary DVD " Boardwalk II" Autographed by Bob Ingram
4. A blog post about meeting you and photos at lunch!

 How the winner is picked?
The winner is picked buy a committee of 5 people. We will post the top 10 photos in each category.The winners will be picked from the top 10 and all will be posted on our facebook page at www.facebook.com/theboardwalkblog