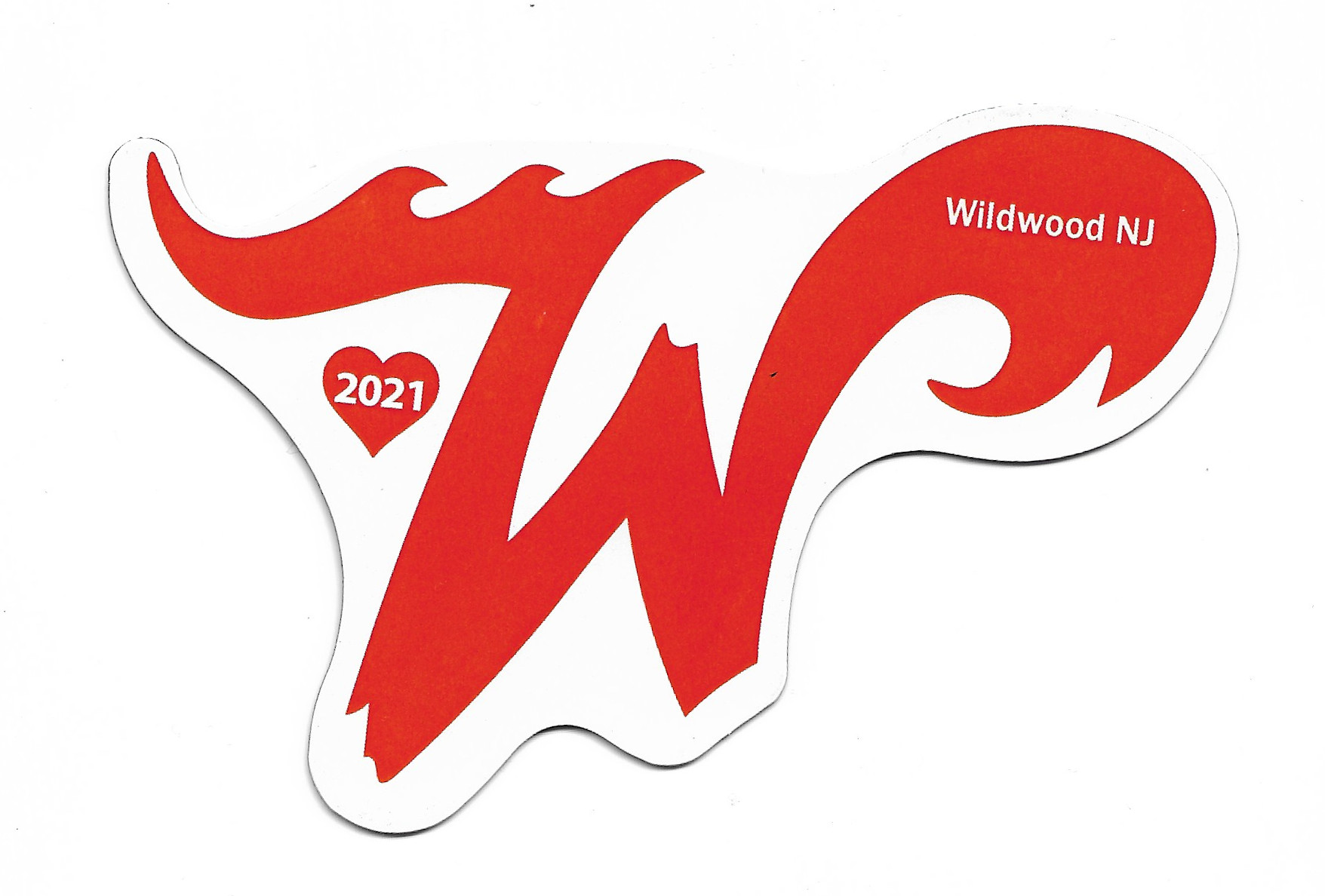 LOVE Wildwood NJ 2021 Car Magnet
LOVE Wildwood NJ 2021 Car Magnets. They measure 5" x 3.5" and are 35mm Glossy Die Cut Car Magnets. These are waterproof magnets and can be used on any metal part of your car or any metal surface. We designed this as our first car magnets of many we have planned on releasing this year.
Thanks for supporting our page with your purchase, we really appreciate it and it helps keep our web and beach cams up and working.