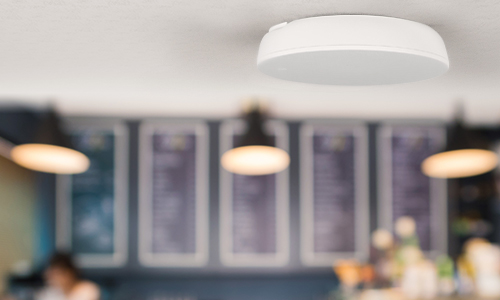 At Anthony Deutsch Technology we know we're all spending lots of time at home, we're bound to notice when our Wi-Fi is not doing its job. With your television, computer, phone, and tablet all using your home Wi-Fi, the network can start to fail you. What do you do to fix that? We will tell you all about it in the battle of the access point vs the extender.
An access point is hard wired directly to your router, an extender is a wireless way to extend Wi-Fi in a home or business but there is one problem. (Comcast pods). When you extend your Wi-Fi wirelessly you cut your signal in half, then the next one cuts it in half again, and again, so by time you get to the area on your property that has a week Wi-Fi signal you have degraded your Wi-Fi signal so bad it does not work.
What Is an Access Point?
A wireless access point, or simply access point, is a piece of hardware that enables Wi-Fi devices to connect to a wired network. The way it works is quite simple. The access point connects to a wired router through an Ethernet cable and projects Wi-Fi in the chosen area. If you want to extend your Wi-Fi connection to another room but don't have a router there, you can install an access point and connect it to the router through an Ethernet cable. In other words, an access point can create a wireless network. The device is most often used in offices or other large buildings.
Advantages of an Access Point
If you decide to invest in an access point to support your network, there are several advantages to it that you should know about. Here are some of them:
An access point can support hundreds of users at a time. Imagine hundreds of users in a large office trying to connect to a single network. With an access point in place, they will have no problem doing that.
An access point can cover distances of hundreds of meters. Its coverage is larger than that of an average wireless router.
An access point is more flexible than an average wireless router when it comes to networking. It can support different wireless devices and networking patterns. That makes it great for busy locations like offices.
Disadvantages of a Range Extender
Wireless range extenders are great for small homes and other small spaces, but they are not intended for large homes, condos or business use. Therefore, it is not recommended to use them in larger spaces, like motels, large homes, large condos, restaurants and other large businesses. Here are some drawbacks of range extenders:
As it is less effective than an access point, a range extender cut your signal about 50% in the network coverage area, as opposed to 100% provided by an access point.
With a range extender, you can expect more wireless interference provided by other networks.
Using a range extender opens you up to attacks. While the original network should be secure, the new network the range extender creates has no guarantee of security. That may result in a cyber attack.
Anthony Deutsch Technology serving Cape May County and surrounding areas. We have successfully installed WiFi Access Ponts at home and business from Cape May to Ocean City, NJ. We are fully insured and have many happy local references. Visit us online @ anthonydeutsch.com or call/text us for a FREE estimate @ 609-849-8848.