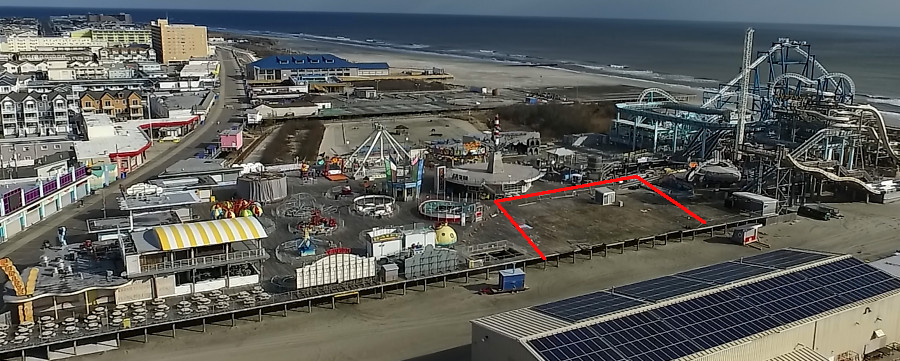 This year is Morey's Piers 50th anniversary and they are working on the their newest project, the " Runaway Tram" Roller Coaster.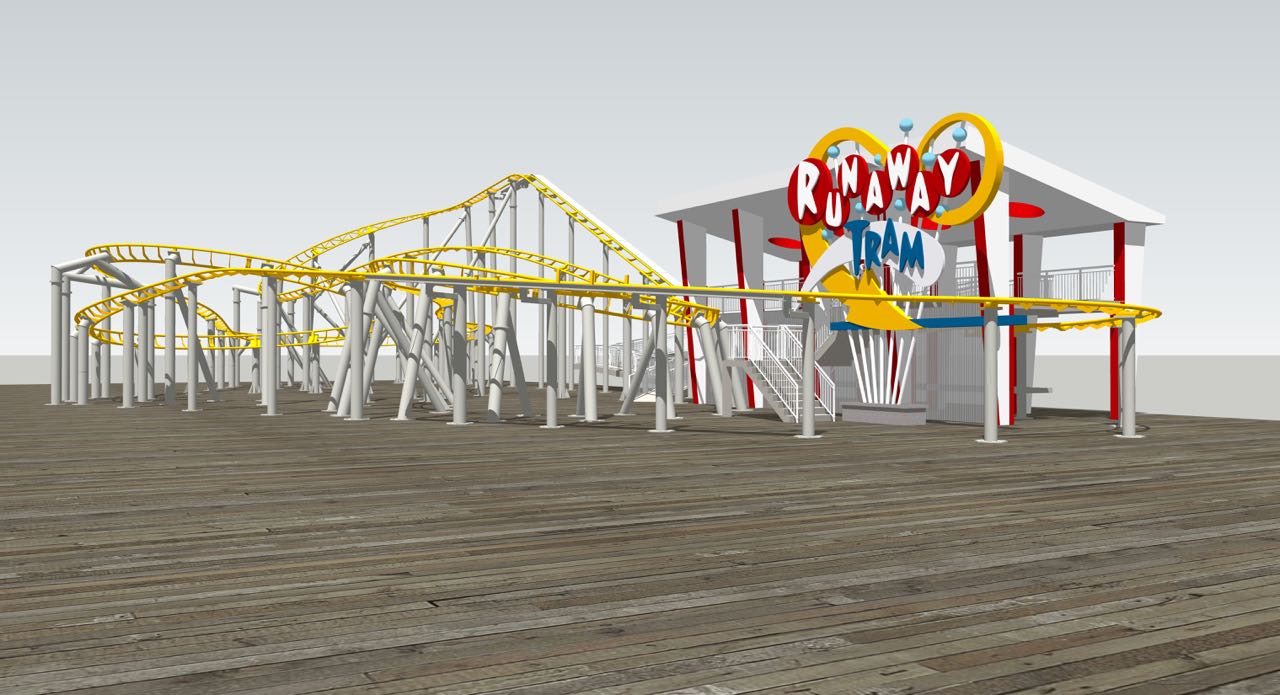 Update: The Flitzer Roller Coaster was removed at the end of the season last year and from our drone photos it looks like the Happy Feet ride and The Doo Wop Roller Coaster have been removed. The Rockin Tug is still in the same spot. You can see the area we marked off showing the changes and empty area on the pier from last season to make way for the new Roller Coaster.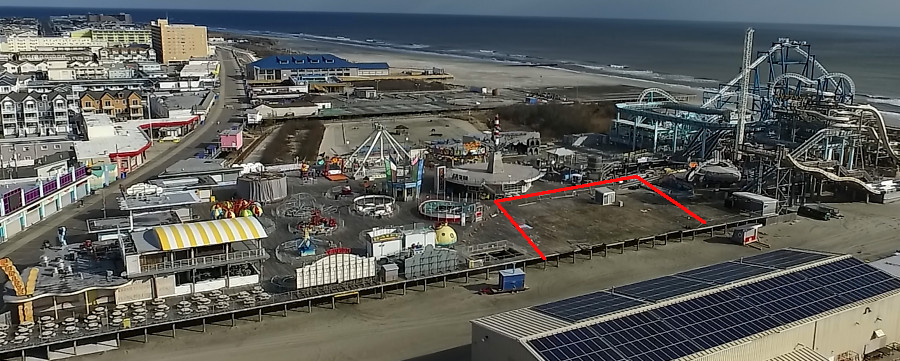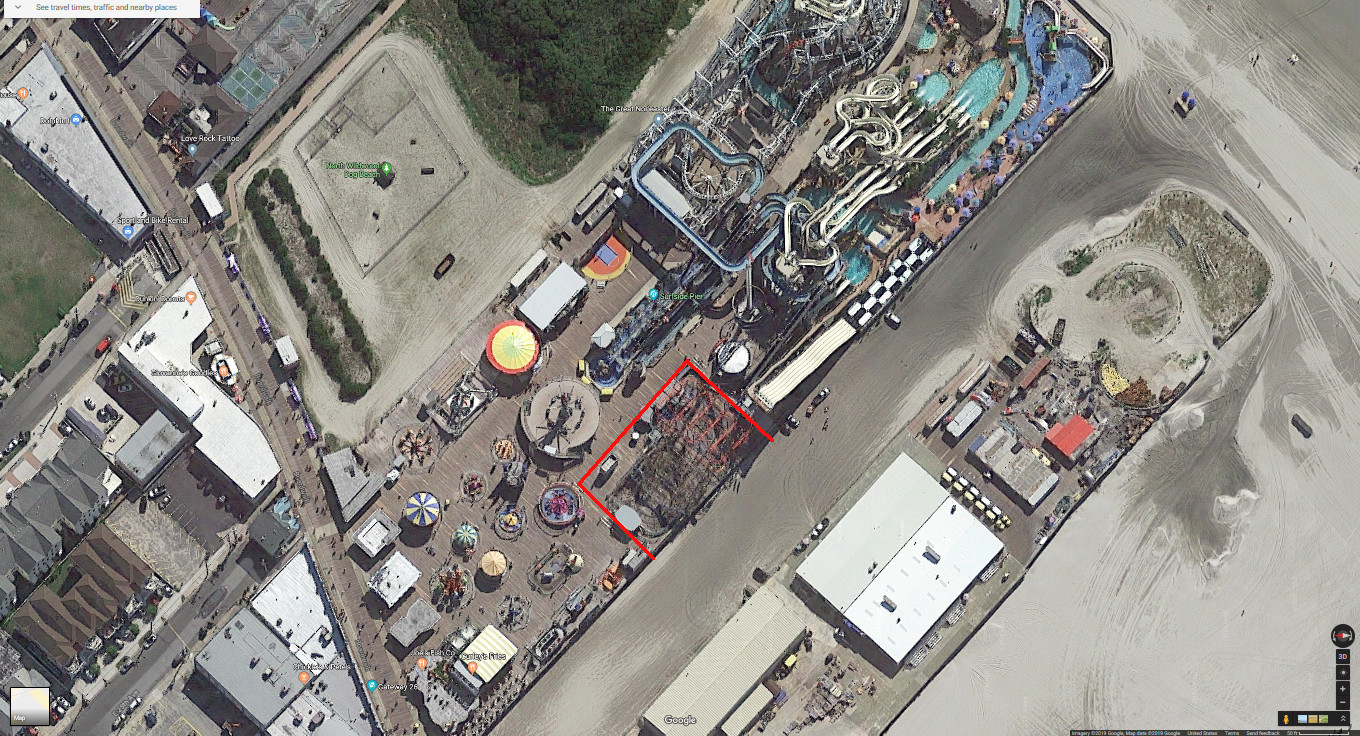 UPDATE: We shot some more drone video today and meet a guy who works up there and told us what being removed, reinstalled and new on Morey's Surfside Pier today. So lets sort this out:
1.The Rocking Tug still in place.
2. The Whacky whip moved near Cygnus.
3. The Happy Feet ride was moved over to where Tiny Tea Cups used to be 4. Tiny Tea Cups were removed. ( no word on if they will be back)
5. The Doo Wooper will be next to Dante's and Nor'easter.
Stay with for updates to this post.