I get a call about 5 weeks ago from a girl named Sandra but they call her Sam that just purchased a new restaurant in Wildwood, it was the former Tavern on the Bay restaurant and she needed help with all the wiring, POS system, TV's, Ethernet, wireless, cameras and music.
Tonight was a grand opening party and my wife and I were invited by the owners Sandra and Garry McAdams. The ambience, the service, the food and the drinks work seamlessly to create a sense of a special family occasion. It's the time to slow down, to savor the food and the company. A moment outside of the everyday in this beautiful new restaurant in Wildwood, NJ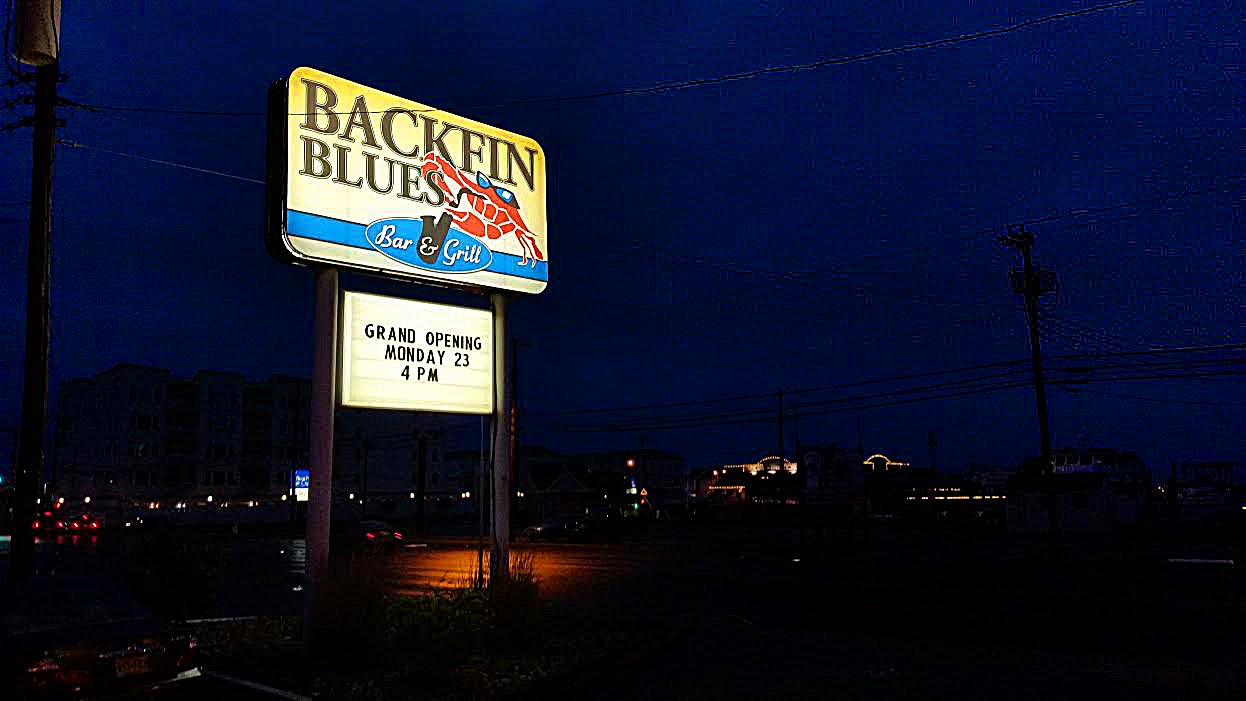 I had the the Bada Bing Calamari for an app and crab cakes for an entree. My wife had clams and spaghetti. The food was 5 stars by Chef Frank and so was the service. What I liked the most about this place is the owners are on the front lines greeting people, asking how the food and service is and making sure everything is running smoothly.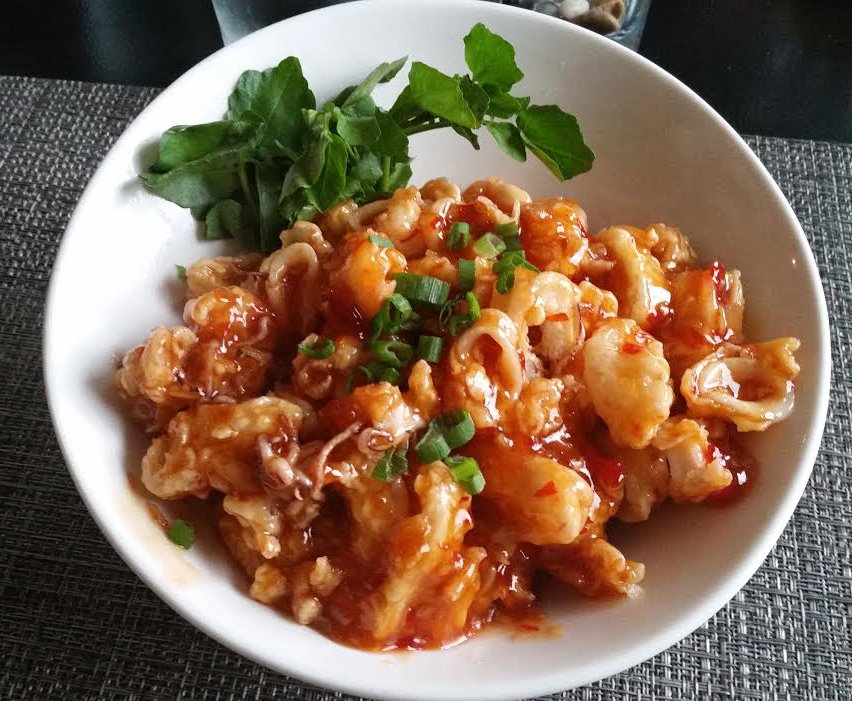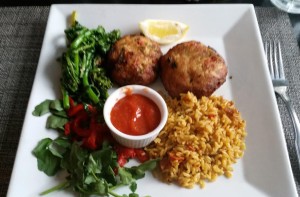 Oh yea, did I mention they have the only wood fire brick oven pizza on the island and a great deck bar with TV's, food and music.The main dining area has a "U" shaped double sided bar, tile floors with black tables, chairs and bar stools.
Owners Sandra and Garry McAdams with Jeannie and Michael John owners of the Surf Side West restaurant in Wildwood!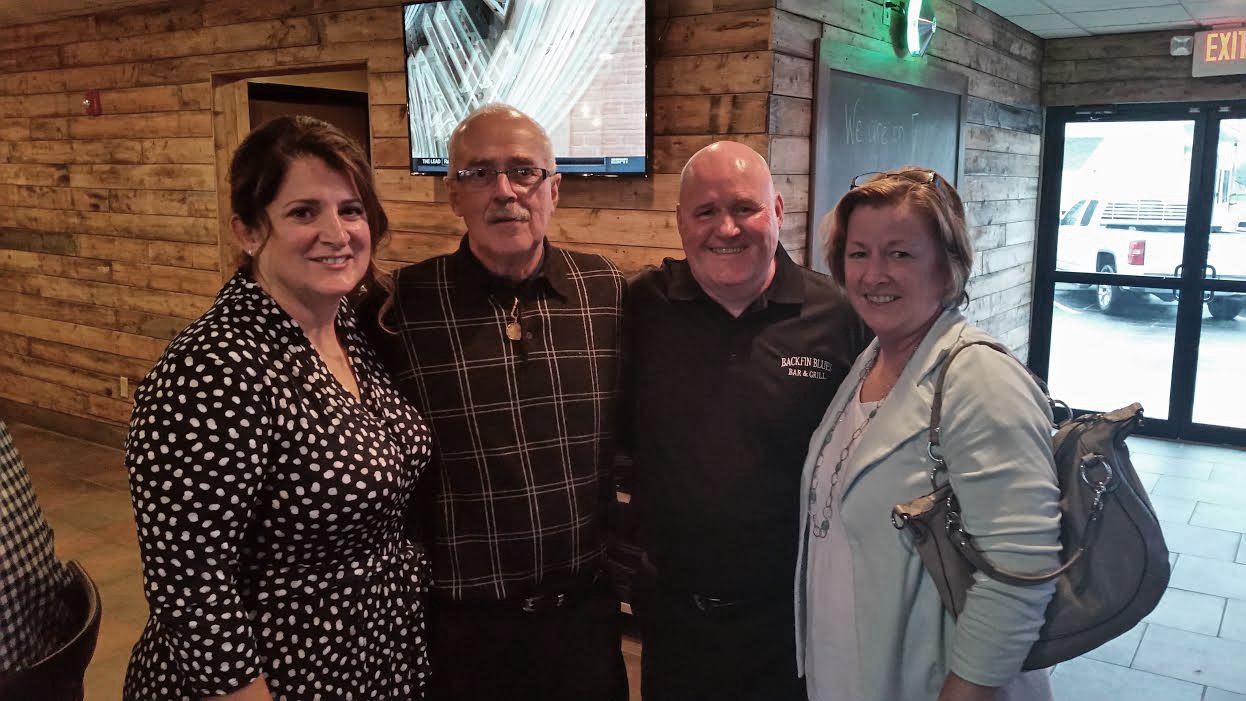 I give The BackFin Blues Bar and Grill 5 Stars for the ambience, the service and the food and drinks. Next time your in Wildwood bring the family to Wildwood's new hot spot at the Jersey Shore for casual and fine dining!
The BackFin Blues Bar and Grill is located at the foot of the Rio Grande Bridge in Wildwood, NJ. 517 W Rio Grande Ave.
Visit them on Facebook at https://www.facebook.com/BackFinBluesWildwood/