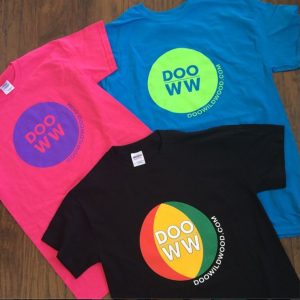 Do your Christmas shopping early this year and purchase these cool NEW DOO WW shirts for the whole family.
There is a limited supply of these DOO WW Tshirts,  but right now all colors and sizes are available.
Now you can have one shipped to you anywhere in the USA by calling.
One Off Marketing at 609 729 8870
3201 Pacific Ave
Wildwood, NJ
or visit them online at http://oneoffmarketing.com/