20 Anniversary Miss North Wildwood Pageant to Commence on Wednesday July 19th,2017 at 10 a.m.
North Wildwood – We are proud to announce that City of North Wildwood will yet again host
the Annual Miss North Wildwood Pageant this July, including a special commemoration of the
pageant, as it is the event's 20th Anniversary. Interviews of each candidate will take place atNorth End American Bar and Grille on Wednesday July 19th, at 10a.m. The winner will beannounced the following day at the Lou BoothAmphitheater at 2ndand Ocean Aves, where the
crown will be passed on to 2017's winner at 6:30 p.m. Thursday July 20th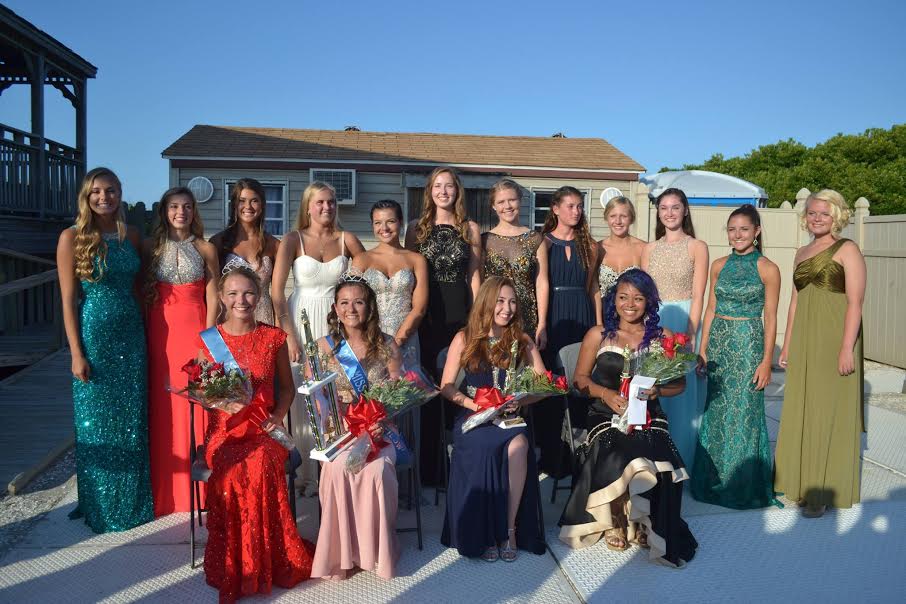 .
The winner will have the honor of representing our city at parades and events throughout the
 year. In addition, the winner will receive a cash prize of $500, first runner-up will receive a cash
prize of $150, and second runner-up will receive a cash prize of $100. All contestants will
receive a special gift along with a gift bag as a "thank you" for their participation in the contest.
The contest will give several local young women the chance to display their talents, style,
confidence, and grace.Join us in celebrating the achievements and talents of several young women from our area. Mayor Patrick Rosenello and the rest of the committee have extended an invitation to all former Miss North Wildwood's to commemorate the 20th Anniversary of this exciting event.
Applications are available at the North Wildwood Recreation Center at 900 Central Avenue or by calling Ann at 609-780-7506 or 609-522-2955