The Hurricane season in the Northern Atlantic Ocean, the hurricane season occurs from June 1 to November 30.
September is the most active month and Florence is a Cat 4  in the Atlantic and as of Thursday, it was located 1,000 miles east-southeast of Bermuda, moving northwest.
Hurricane Florence's swells will hit the east coast by this weekend. Florence's path is uncertain at this time but moving toward the east coast. Below is the computer generated paths Florence could impact.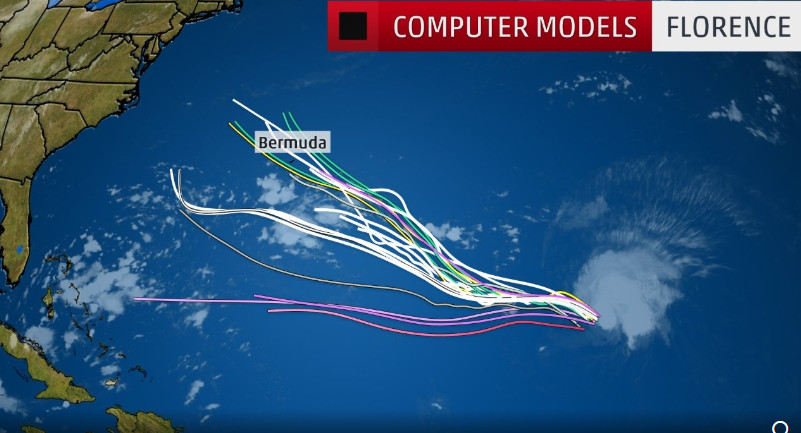 When a hurricane is 36 hours from arriving. Turn on your TV or radio in order to get the latest weather updates and emergency instructions. Restock your emergency preparedness kit. Include food and water sufficient for at least three days, medications, a flashlight, batteries, cash, and first aid supplies.
Follow this link to the Government's website for hurricane preparedness   https://www.ready.gov/hurricanes
Info and pictures courtesy of The Weather Channel. https://weather.com/storms/hurricane/news/2018-09-06-hurricane-florence-atlantic-ocean-bermuda-us-east-coast