Have you ever noticed that it looks almost like someone took a little bite out of Cape May? Like maybe the island should be rounder at the bottom, but it's just not? Well, once upon a time, it was. There was a town located south of Cape May, aptly known as South Cape May. Little remains of the town today but its story is sure to fascinate you.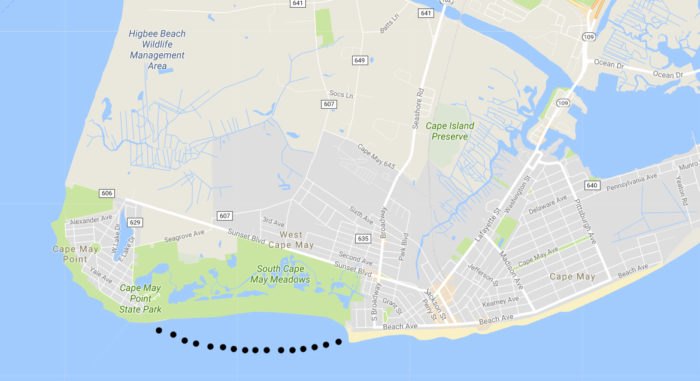 The borough was officially formed in August of 1894, from portions of Lower Township. A shore resort town, it was never as successful as neighboring Cape May. Once mainly marshland and meadows, the area was developed by Mark Devine, Theodore M. Reger and other real estate investors. It sat in the shadows of Mount Vernon Hotel, billed as the largest restaurant in the world (at the time). Unfortunately, the building met a fiery demise shortly after construction.
From the start, the borough had issues. The area was continually barraged by hurricanes and strong storms which led to frequent flooding. The few homes in the area (there were around 66 residents) had to be moved a block back from the beach. It was intended to be an enclave for the wealthy, and it was…for a while. The land itself lacked practical value and property values declined rather rapidly (they were slashed in half) between 1891 and 1897.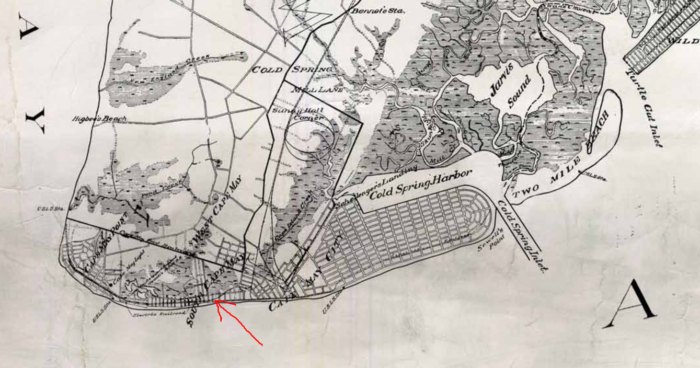 Its population peak coincided with the Great Depression. This was perhaps due to the economy, but the addition of a paved highway ending in the area likely helped as well. Unfortunately, the town was hit with a devastating Nor'Easter in 1936. Then came the Great Atlantic Hurricane of 1944. The flooding wiped out the homes in area, making it uninhabitable. With no residents and no property taxes, the town was dissolved and reincorporated into Lower Township.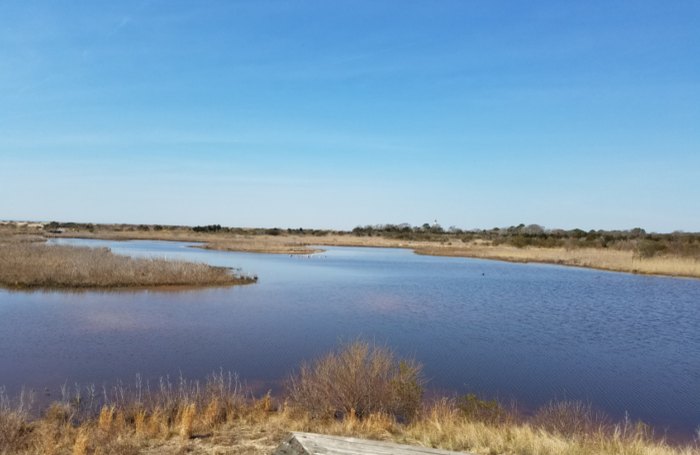 In November of that year, a treacherous storm ripped through the area. Wind speeds reached nearly 90 miles per hour and the flooding leveled anything that remained. Once again, South Cape May was a marsh and nothing more. However, The Nature Conservancy, Army Corps of Engineers and New Jersey Department of Environmental Protection teamed up to restore the area. Beginning in 2004, efforts have been made to replenish the eroded beach and develop water control methods. You can now visit the area, as part of the South Cape May Meadows Nature Preserve. It is a birder's paradise with freshwater wetlands and saltwater shores.