For nearly 80 years The Sunset Beach Sportsmen's Club has been a place for fishermen to meet up and clean fish that grew into a place to welcome Coast Guard recruits who cannot go home for the holidays. It's been a place to host birthdays and wakes, to watch Eagles games and plan fund-raisers
The New Jersey Department of Environmental Protection served the club a 90-day eviction notice in Feb. The club purchased the property in 1957 and has been paying taxes to Lower Township. The state purchased the land the building sat on in 1999, and allowed the club to remain active.
A DEP spokesperson declined to comment on the situation, citing the litigation. Gillin-Schwartz said the club's plan, for now, is simply to stay open. The club has not been served a formal complaint, but the state has raised objections to the club's liquor license renewal in Lower Township.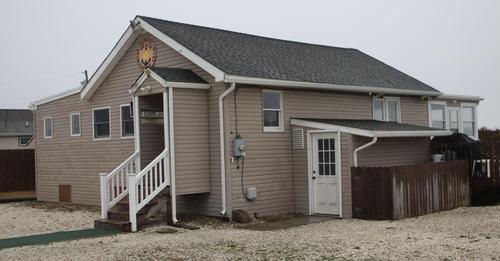 For generations we've welcomed visitors to our town – inviting them to enjoy what makes our home so special. But today, much of Cape May's landscape is changing…as a lifelong local, I urge you to help us save this piece of Cape May history. Please sign the petition here> Petition · Save the Sunset Beach Sportsmen's Club · Change.org