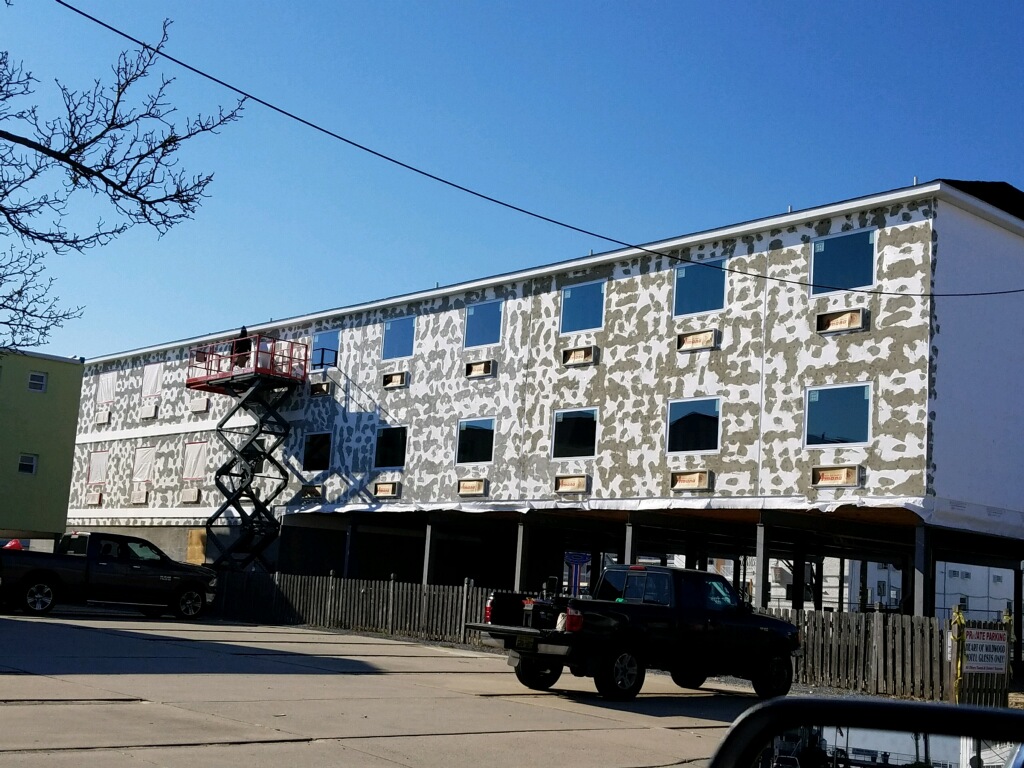 Wildwood's newest motel being built on Atlantic Ave between Youngs and Spencer Ave's will NOT be named The Paradise.
Yesterday I talked to the owner about the name of his new motel and he told me it will be a Choice Hotel opening the spring of 2019 called Choice Hotel.
We will be doing a walk thru and interview with the owner next week so check back with us to see the updated info and video on this new Choice Hotel and an exclusive look inside this project.