Wildwood New Jersey 2022 Fall Events!
Morey's Piers Fall Beach Jam
The ultimate camping experience! Scouts from around the country camp on the beach in Wildwood between Schellenger Avenue and Spencer Avenue September 9 – 11, 2022. Entrance fee for participants. For more information call 609.729.3700 or visit moreyspiers.com/event/fall-beach-jam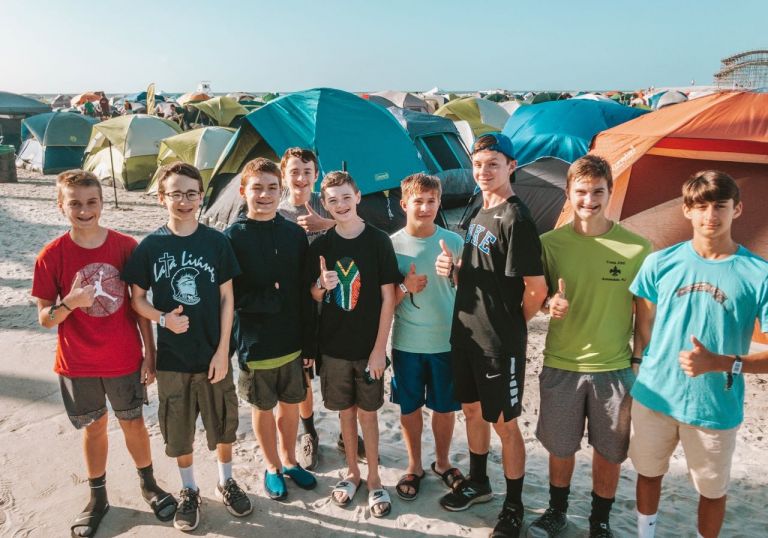 North Wildwood Rec. Dept. Surf Fishing Competition
52nd Annual event. Registration is held at the Gazebo at 3rd & JFK Blvd. in North Wildwood. Participation fee is $15. Tournament takes place on Friday and Saturday from 7 a.m. – 5 p.m. and on Sunday from 7 a.m. – 11 a.m. Prizes will be awarded at noon on Sunday for adult and youth divisions. For more information, call 609.522.2955 or visit NorthWildwood.com.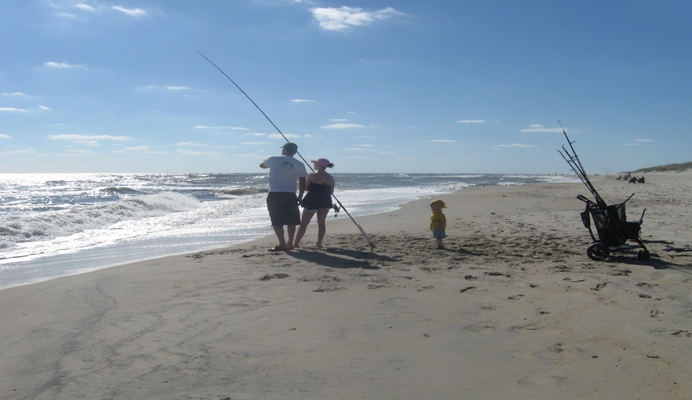 Roots Classic Volkswagen Car Show – New!
Check out this new event to the Wildwoods Convention Center which is poised to provide fun for the entire family. 11 a.m. – 5 p.m. on Sunday, September 11, 2022. Spectators can view Volkswagen cars pre-2000 inside of the Convention Center and post-2000 cars outside. $5 fee and free for children under 10. For more information or to view the entire weekend schedule visit rootsclassic.com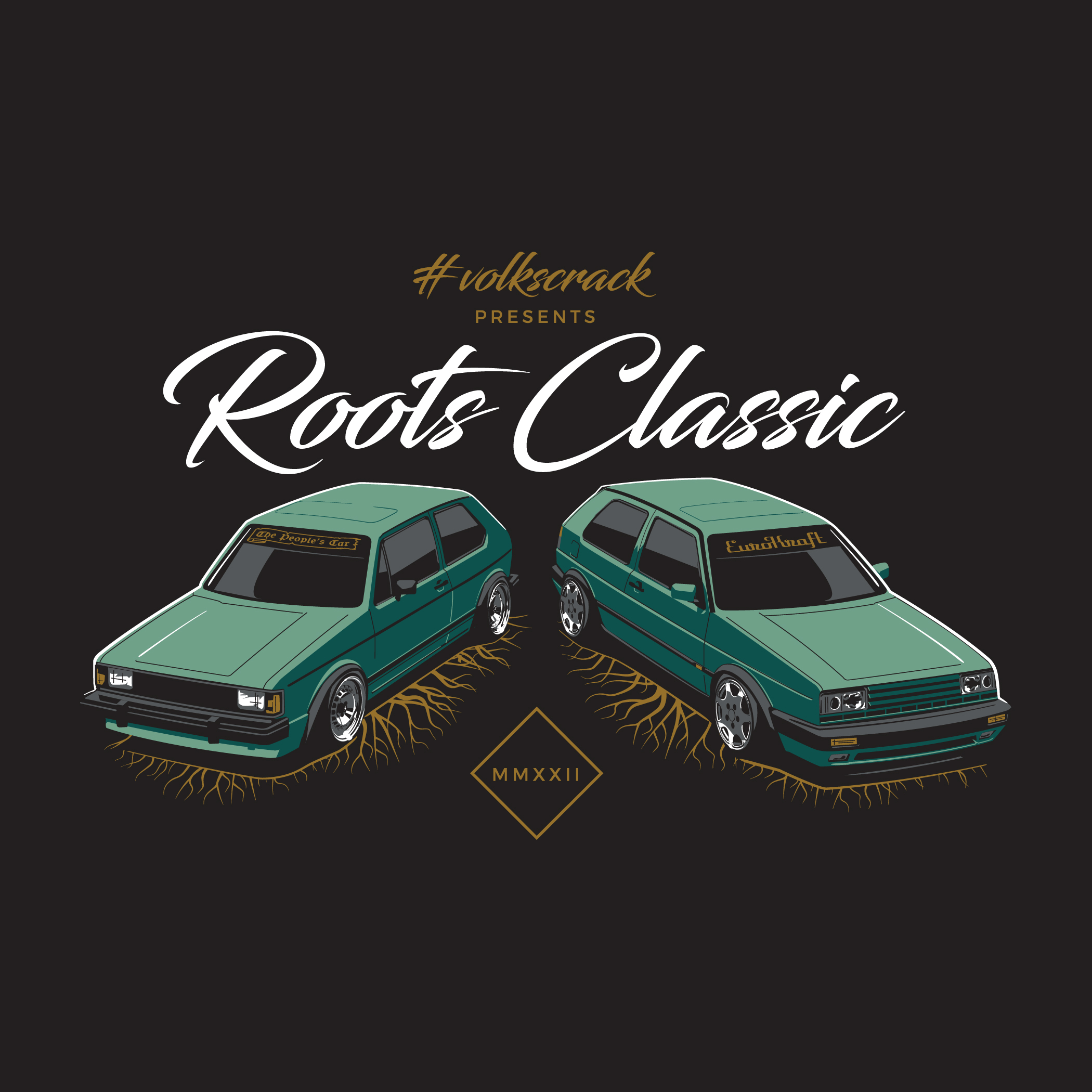 New Year's in North Wildwood
The top Mummers String Bands from the New Year's Day Parade in Philadelphia will parade on Saturday, September 10, 2022 at 3:00 p.m. along Olde New Jersey Avenue, where you can get up-close views of the beautiful costumes and intricate dance steps. Admission is FREE, so come join in the fun and learn the famous Mummers Strut! 609.522.2955 or NorthWildwood.com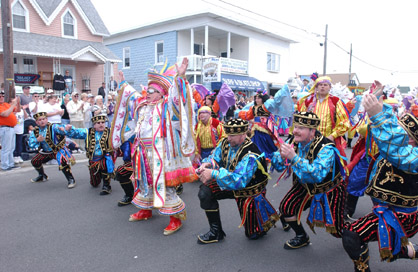 PigDog Puppa Palooza
Run, splash, and wag with your pup in this beachside event at 3501 Boardwalk, Morey's Piers on September 10, 2022! This is a rain or shine event. No refunds or rain checks will be issued as a portion of the proceeds are supporting local animal charities. Admission starts at $25. To register, click here. For questions, email info@moreyspiers.com with the subject Doggie Pool Party or visit moreyspiers.com
 Schedule of Events:
9 AM – 9:45 AM: Morning Pup walk check-in at Morey's Raging Waters ticket booth located at the foot of the Giant Ferris Wheel.
10 AM: Morning Pup walk Begins
10:30 AM – 11:45 AM: Exclusive Pool Party for Morning Pup Walk participants
12 PM – 1 PM: Doggie Pool Party Session 1
12:30 PM – 1:30 PM: Doggie Pool Party Session 2
1 PM – 2 PM: Doggie Pool Party Session 3
1 PM – 4 PM: Beacon Animal Rescues and Yappy Hour at PigDog Beach Bar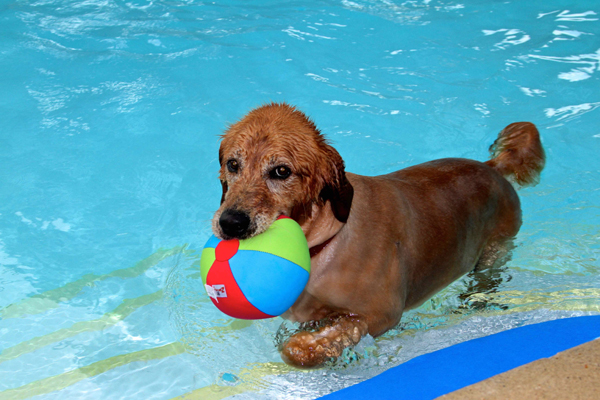 Wildwoods Restaurant Week
Wildwoods Restaurant Week is back for a second week! Enjoy a 4 course dinner for $40 per person plus tax & gratuity at participating restaurants from September 11 – 15, 2022. Don't miss your chance to dine at some of the Wildwoods best restaurants…this is the last Restaurant Week for 2022! Visit chewwildwood.com to see list of participating restaurants or call 609.780.8888 for more information.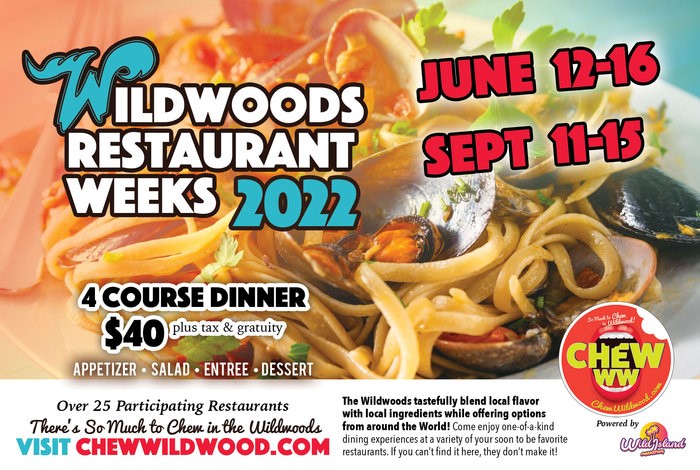 New Jersey State Firemen's Convention and Parade
The Annual Convention of the New Jersey State Firemen and Life Members at the Wildwoods Convention Center featuring meetings, seminars and voting takes place September 15 – 17, 2022. Firetrucks from around the state will be displayed in the Wildwoods Convention Center parking lots and merchandise vendors can be found across the street at Fox Park. Apparatus and equipment display times are: Friday 8 a.m. – 6 p.m. and Saturday 8 a.m. – 1 p.m. Firemen's Parade will be held on Saturday at 2 p.m. along New Jersey Avenue, from Cresse Avenue in Wildwood Crest, proceeding north to 26th Avenue in North Wildwood. For more information on the convention call 800.852.0137 or visit njsfa.com. For more information on the parade or outside vendor opportunities visit njfireexpo.com
***Sightseer Tram Car invites Convention Delegates to take advantage of Free Early Morning rides to the Firemen's Convention, from 7 am to 11 am on September 16th and 17th.***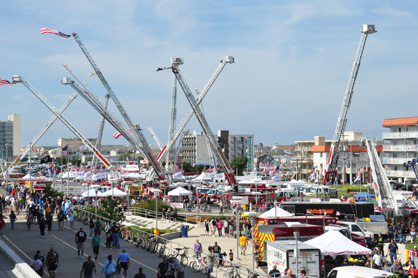 'Boots at the Beach' Country Music Festival
Festival will be held September 16 – 18, 2022 in the North Wildwood Entertainment District, along Olde New Jersey Avenue, featuring live  country music, merchandise vendors selling everything country, dancing, crafts and food. Admission to the festival is FREE! Friday: Noon – 10 p.m. Saturday: 10 a.m. – 10 p.m. Sunday: 10 a.m. – 3 p.m.  Friday's featured country bands will be 40 North from noon – 3 p.m., Nicki Briar and the Sweetbriar Band from 3:30-6:30 p.m., and Shot of Southern from 7-10 p.m., who are sure to get crowds on their feet for a foot-stompin' good time. Saturday's featured bands are Steel Creek from noon – 3 p.m., Wallace Brother's Band 3:30-6:30 p.m., and Triple Rail Turn from 7-10 p.m. Sunday's featured acts include an open mic where you might see the newest country stars. Marlin Disc Jockeys featuring DJ Dave Kim will be spinning tunes all weekend. For more details call 609.770.8839 or visit BootsAtTheBeach.com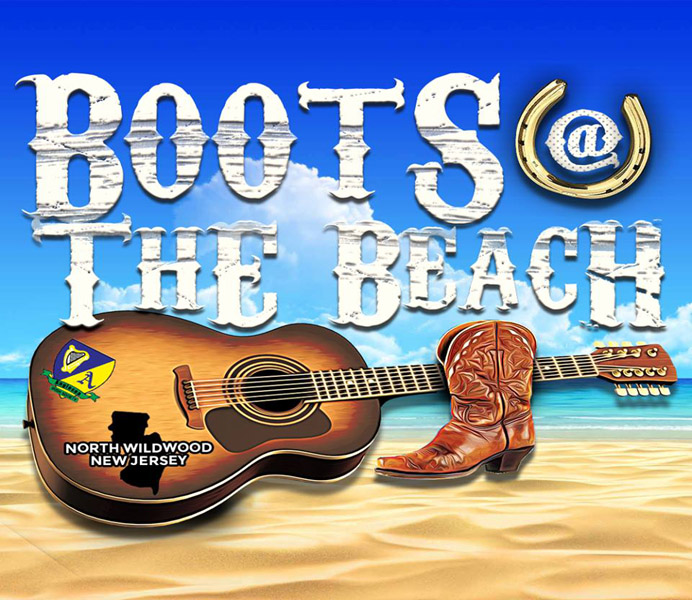 Morey's Piers Oktoberfest
Join us for Oktoberfest on September 16 – 18, 2022, that ancient German tradition of merriment, roller coasters, tilt-a-whirls, beer, pretzels and bratwurst! Mariner's Pier will be open for Oktoberfest from 5:00pm to 11:00pm on Friday, from noon to 11:00pm on Saturdays, and from noon to 5:00pm on Sundays. Jumbo's restaurant will feature a special themed selection of Bavarian pretzels, bratwurst, German potato salad, schnitzel and more. On tap, guests will find a wide selection of beers and tasting flights to be enjoyed at an outdoor "biergarten" located behind Jumbo's with live entertainment. Raise a glass and tap a toe as bands play throughout the night. Musical performances are scheduled for Fridays from 6:30pm-10:30pm; Saturdays from 1:00pm 5:00pm, then again from 6:30pm-10:30pm; and Sundays from 1:00pm-4:00pm. For more information call 609.522.3900 or visit MoreysPiers.com/events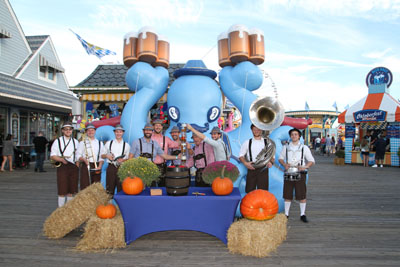 Fall Classic Car Show
The Fall Classic Car Show will take place in Downtown Wildwood on Pacific Avenue and in the Wildwoods Convention Center on September 22 – 25, 2022. Cars will be on display along Pacific Avenue from 9:00 a.m. – 3:30 p.m. on Friday & Saturday and is free to spectate. The Big Show Car Corral (classic cars for sale by private owners) will take place inside of the Wildwoods Convention Center on Friday & Saturday 10 a.m. – 6 p.m., and Sunday 9 a.m. – 1 p.m. Daytime admission to the Car Corral is free. Nighttime admission after 6 p.m. is $10. For more information or to register your classic car call 609.778.7887 or wildwoodcarshows.net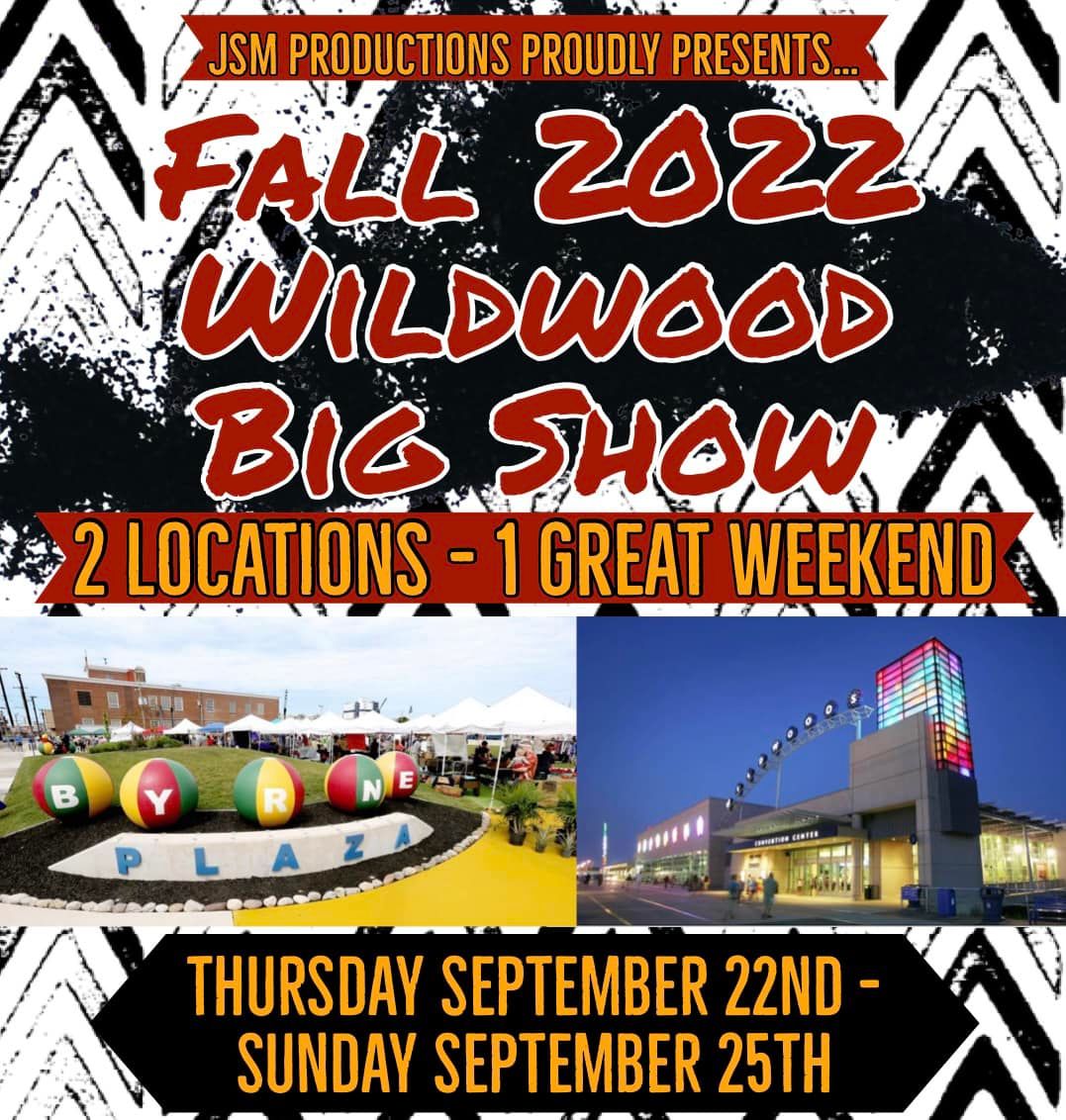 Annual Irish Fall Festival
Held along Olde New Jersey Avenue and surrounding pubs in North Wildwood from 8 a.m. to 7 p.m. September 23 – 25, 2022. The Wildwoods Irish Festival is the largest Irish Festival on the East Coast. Come celebrate Irish heritage with dancing, music, food and craft vendors daily. Other festivities include a golf tournament, Irish dance lessons, 5K run and 1 mile walk, pipe exhibition, food court, and Catholic Mass. The events conclude with a parade on Surf Avenue from 20th to Spruce and Olde New Jersey Avenues and steps off at 12:30 p.m. For more info call 1.800.IRISH91 or 609.729.0075, or visit CMCAOH.com for a detailed schedule of events.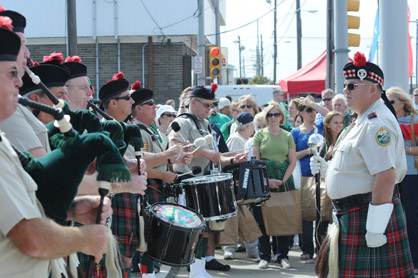 Wildwood Crest Seafarers Celebration
Sunset Lake along New Jersey Avenue from Rambler Road to Miami Avenue from 9 a.m. to 5 p.m. on September 24, 2022. Enjoy a massive street festival featuring scores of craft and food vendors, children's entertainment, live music and more! At 7:30 p.m. the event moves to Centennial Park for live music, culminating with a spectacular beachfront fireworks show at 9 pm. For more information call 609.523.0202. or WildwoodCrest.org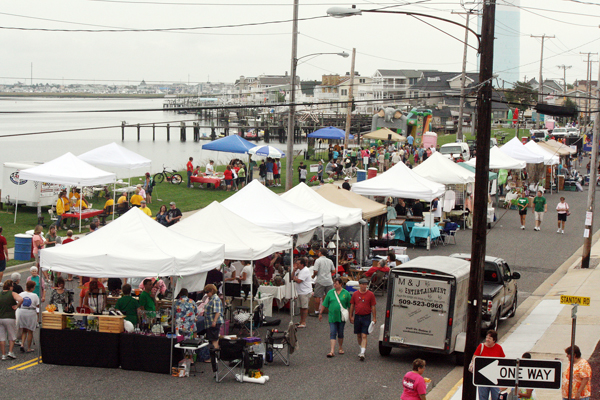 Olde Time Italian Festival
Celebrate Italian culture and heritage at Fox Park on Ocean Avenue between Burk and Montgomery Avenues in Wildwood on Friday from 5 p.m. until 11 p.m. and on Saturday from noon until 11 p.m. for the 16th Annual Olde Time Italian Festival September 30 – October 1, 2022. Come experience an 'Olde World' family festival including a Procession of the Saints, delicious Italian food favorites, merchandise vendors, games, and continuous FREE live entertainment. A grape stomping contest and Italian Folk dancing will take place as well. Friday night live entertainment features Vito Picone & The Elegants ("Little Star"), Zach Taglioli, Angelo Capone, and more. Saturday night entertainment features Tommy C., The Voice of Tribute, Lou Christie, King Arthur, Just In Time, Purple Reign, and Anthony Bucci. Admission to the festival is FREE! For more info call 609.729.7499 or sonsofitalywildwood.com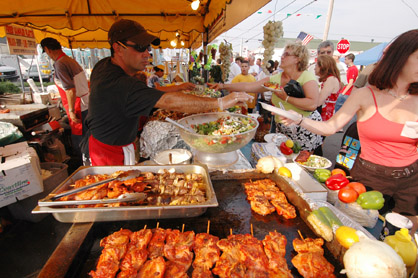 The Race of Gentlemen Vintage Car & Motorcycle Beach Drag Races
Spectators and racers alike will experience a simpler time of when guys were gentlemen and cars were king! 2022 marks the 10th Anniversary of this event. From September 30 – October 2, 2022 over 100 vintage auto (pre-1934) and motorcycles (pre-1947) including Indian, Harley Davidson, Excelcior, Ford, Dodge Brothers and more will compete in an exhibition style beach race at the water's edge on the Wildwood beach at Baker Avenue.
Friday night features the "Night of the Troglodytes", a pre-party chopper exhibit, entertainment and dancing. Race days are Saturday and Sunday from 8 a.m. – 4 p.m. which also features vehicle displays "Customs by the Sea". Saturday night features a beach bonfire party north of Mariners Amusement Pier.
Swap meets will be held daily.
No coolers are permitted on the beach; beverages and food will be available for sale for your convenience. Please note that race times may vary depending on ocean tide! Full weekend passes are $55 and single day passes are $35 and are available for purchase here. Children 15 and younger are free. For more information or to purchase tickets visit: TheRaceOfGentlemen.com