Jerry Blavat, the legendary disc jockey known as "The Boss with the Hot Sauce" and "The Geator with the Heater" and has died. Reported by ABC news this morning.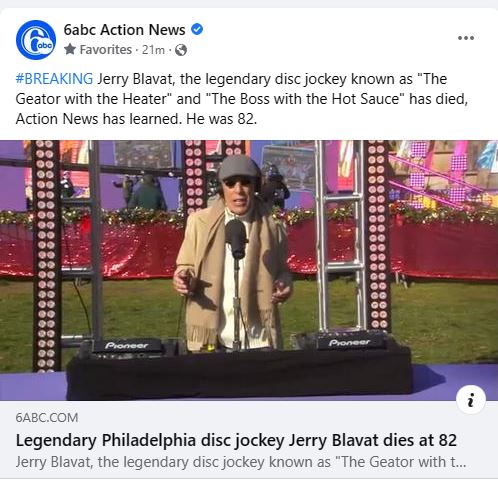 Why is Jerry Blavat called the geator with the heater?
When we were kids, in the wintertime we'd jump in the car and turn the heater up. When it got too hot, we'd turn the heater down. Parents were yelling at their kids to turn that guy down, so I became the Geator with the Hot Heater.
Young Jerry Blavat with Dick Clark ca. 1960 Video.