Keenan's Pub in North Wildwood will be OPEN for this years Irish Fall Festival. There is an old article going arond social media saying they are closed, it was from 2008 durung a suspension of their liquor license 7 years ago.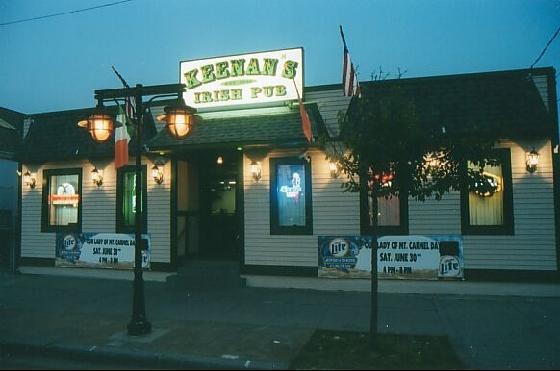 09/24/2015 – 09/27/2015
Irish Fall Festival
The largest Irish Festival on the East Coast celebrating Irish heritage with dancing, music, food and craft vendors along Olde New Jersey Avenue and surrounding pubs in North Wildwood. Vendors: 8 a.m. to 7 p.m. daily. Live Irish Entertainment on multiple stages Fri & Sat: Noon to 9 p.m. Bus service available throughout the event dates. Other festivities include a golf tournament, concert, Irish dance lessons, 5K run and 1 mile walk, pipe exhibition, and Catholic mass. The events conclude with a parade on Surf Avenue from 20th to Spruce and Olde New Jersey Avenues, North Wildwood. For more info call 800.IRISH.91 or 609.729.0075, or visit http://www.CMCAOH.com for a detailed schedule of events.
Keenan's North Wildwood
113 Olde New Jersey Ave, North Wildwood, NJ 08260
Phone:(609) 729-3344