North Wildwood, NJ – Mayor Patrick Rosenello announced today that the grand marshal for this year's St. Patrick's Day parade will be Kevin McCloskey of Philadelphia, PA. Kevin is an Army veteran who has overcome enormous strides to recovery, since he suffered from an explosion in Afghanistan that took both legs 6 years ago.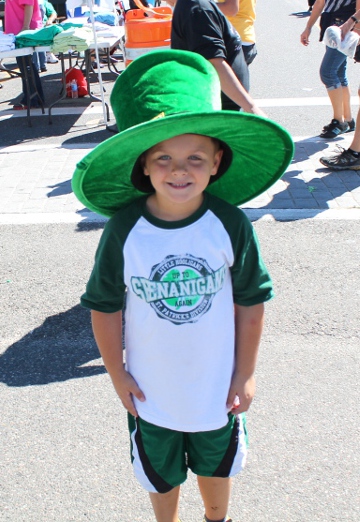 Through the years, Kevin has been a longtime visitor of the Wildwoods. He even shared his first kiss with wife, Bridget underneath the Wildwoods boardwalk in the 5th grade. Kevin also made an appearance at last year's Polar Bear Plunge with friends from the Philadelphia area.
Despite Kevin's condition, he still manages to live a normal life, enjoying rounds of golf, watching soccer at the Piazza in Northern Liberties and grabbing drinks with friends. "Too often we hear about all those veterans who have issues. Kevin is the best example of a soldier who came home and became an outstanding citizen," said Pat Dugan, municipal court judge and controller of the Philadelphia veterans court. Today, Kevin is pursuing a job at a local golf club and has been speaking to students at schools around the Philadelphia area. He also volunteers for numerous veterans affairs organizations and teaches golf to disabled veterans at his local golf club.
"It is an honor and privilege to have Kevin serve in his capacity as this year's Parade Grand Marshal. Kevin's strides to recovery since his tragic event are beyond commendable and I'm looking forward to seeing Kevin honor his Irish ancestry at this year's parade," said Mayor Patrick Rosenello. The parade will be held on Saturday, March 14, 2015 and will start promptly at 11:30 a.m. with a special program on the steps of City Hall, 901 Atlantic Avenue. For questions on the parade route, dates and times, please contact our Tourism Office at 1-800-882-7787.