I was so touched by an email I received by these great parents about the love for their son Matt.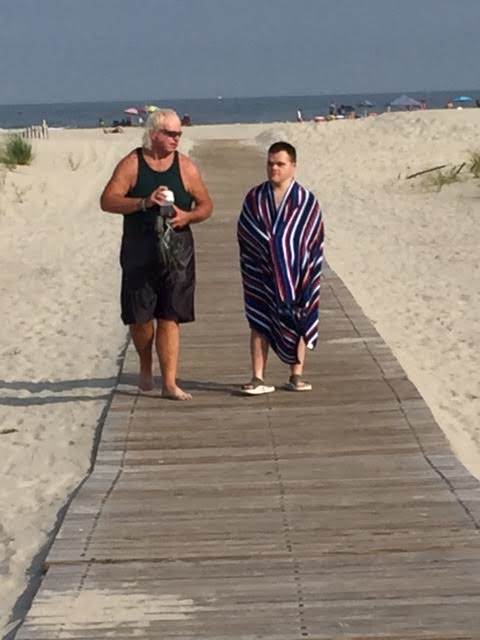 Meet Matt, who has Down Syndrome, Wildwood is his favorite place on earth. Here, he is taking his time leaving the beach he never wants to leave.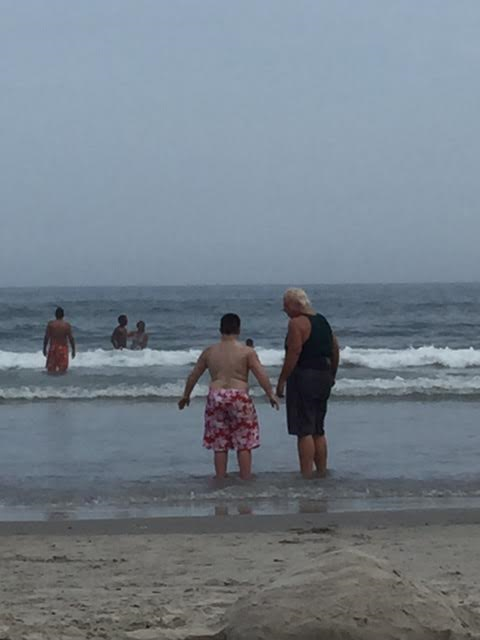 An email from Matt's Mom
Matt loves to ride the tram car! ( he has the little wind up replica at home). His favorite ride is the Ferris wheel, he would ride it all day if I let him because that's where you get the best view of the island!
We've stayed in many of the hotels over the years, Matt's favorite place to stay is the Bolero. He likes to be in the center of all the action! 
Matt's favorite boardwalk pizza is Sam's and, like the rest of us, he loves Curly's fries! 
Although he can't ride many of the rides due to his heart condition, there's nothing about Wildwood that Matt does not enjoy. Whether it's relaxing on the beach, riding the waves, strolling down the boardwalk, enjoying some great food, listening to a band, watching fireworks, etc. Matt loves everything about Wildwood! 
Having a summer shore house is Matt's lifelong dream. He would want to work there in the summer  & be able to attend all the community events. For now, he watches the live cams & his slideshow of memories all year round. 
During hurricane season, Wildwood is Matt's biggest concern. He has to check the news to
make sure everything is OK down there. 
Thank you for choosing our photo & story. I am just happy to share the story with you. We have such great memories and will continue to make more. 
EllaMae Bashwiner (Matt's mom)