WILDWOOD, NJ – Morey's Piers proudly announces that Denise Beckson, Vice President of
Government Affairs and Human Resources, has been elected to a significant leadership role
within the International Association of Amusement Parks and Attractions (IAAPA). Beckson will
assume the position of North America Regional Advisory Committee Chair Director starting in
2024.
With a remarkable career spanning over three decades in the attractions industry, Beckson has
been a leading advocate for safety, education, and training. Her valuable contributions to
Morey's Piers extend across multiple domains, including food and beverage, waterpark
operations, human resources, talent acquisition, and government relations/public affairs.
Notably, Beckson recently organized and hosted the highly successful 46th Annual Amusement
and Theme Park Food Service Conference, showcasing the vibrant flavors and specialties of
Cape May County.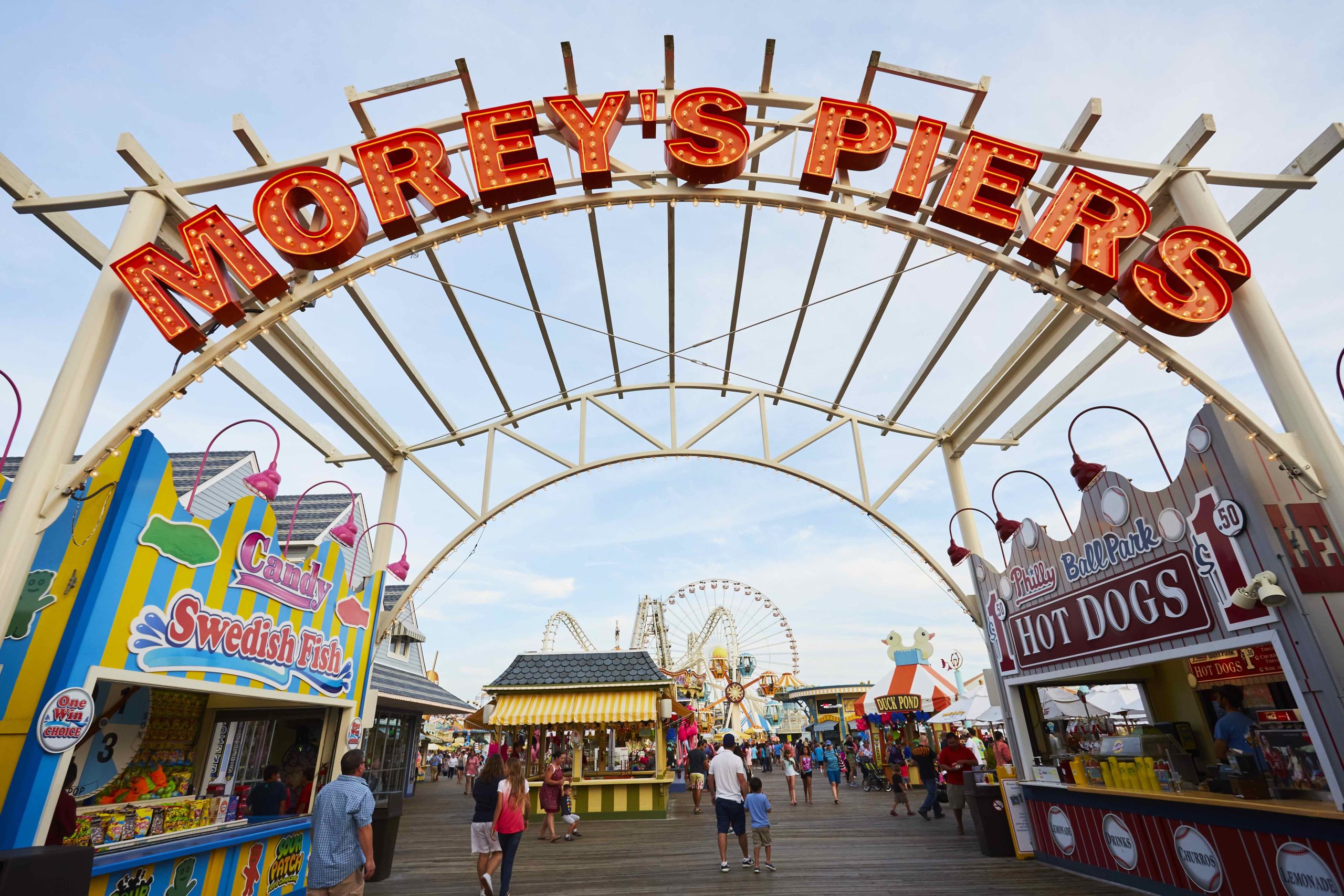 This marks Beckson's second term on the IAAPA Board, having previously served from 2015 to
She has a rich history of service to IAAPA, having chaired both the Global Government
Relations and Global Education committees and playing a crucial role in the association's
headquarters relocation task force. Beckson's unwavering commitment to advocacy has seen
her represent the industry on critical issues at state and federal levels, while also educating
lawmakers and regulators about the attractions sector.
In addition to her international and national roles, Beckson has been a devoted representative of
New Jersey, serving on the NJBIA, NJRHA, NJTIA, and NJAA Boards.
Denise Beckson expressed her enthusiasm for her forthcoming term, saying, "It is an honor to
serve the attractions industry in this capacity once again. I am committed to advancing the
safety, innovation, and growth of our industry while continuing to champion the interests of our
members."
Beckson's election to this role was part of a broader IAAPA election that saw seven individuals
assume new positions on the IAAPA Board:
● Luciana Periales, CEO of Neverland Park in Argentina, has been named Second Vice
Chair of the IAAPA Board of Directors for 2024. She will serve as First Vice Chair in
2025 and subsequently lead the Global Association for the Attractions Industry as Chair
of the Board in 2026.
● Håkon Lund, President and Owner of Lund Gruppen in Norway, will serve as EMEA
Regional Advisory Committee Chair Director.
● Su "Dale" Zhan Hang, Group VP at Chimelong Group, a prominent owner of major
theme parks and attractions in China, will assume the role of Facility Member Director.
● Neil Dwyer, VP of Operations for Qiddiya Investment Co. – Six Flags Qiddiya in Saudi
Arabia, brings nearly 20 years of theme park experience to his role as Facility Member
Director.
● Gina Claassen, Corporate Safety Director for Herschend Family Entertainment in the
US, will continue her longstanding service with IAAPA, serving as Facility Member
Director. She currently serves on the Board of Directors, has been an Expo Show
Ambassador, and has contributed to several IAAPA committees.
● Rajen Shah, Managing Director of The Great Escape Water Park and Arihant Industrial
Corporation Limited, has been a dedicated member of the IAAPA Board for the past 23
years. In his new term, Shah will serve as Facility Member Director.