North Wildwood – On Monday, December 7th, 2015, North Wildwood Mayor Patrick Rosenello announced the award of over $1million in grants to fund various community enhancements and infrastructure improvements around the City.
The projects include:
NJDCA (New Jersey Department of Community Affairs) $400,000.00
• For ADA improvements and ramp access-ways at Allen Park,
between 19th & 25th Avenues. This project will also include all
playground equipment at the Park.
NJDOT Transportation Enhancement Fund $450,000.00
• Infrastructure improvements to Olde New Jersey Ave
and municipal parking lot. This project includes the complete
reconstruction of the parking lot with new sidewalks,
lighting and fencing to be installed.
NJDOT (New Jersey Department of Transportation) Municipal Aid Fund $175,000.00
• Reconstruction of 15th Avenue and the establishment of
a transportation hub with curbing and pedestrian walkways.
$1,025,000.00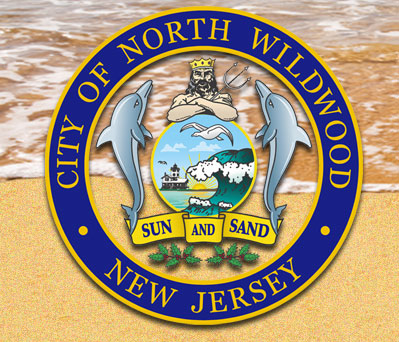 In addition to the enhancement and redevelopment projects listed above, the City of North Wildwood will be rebuilding the beach bike path from 5th – 15th Avenues along JFK Blvd. using funds from NJDEP (New Jersey Department of Environmental Protection) and NJEIT (New Jersey Environment and Infrastructure Trust). This is a multi-year project that will include a new bike path, showers at every beach entrance, and further supplementary infrastructure improvements that will contribute to the quality of life for residents and visitors of North Wildwood.
"Through the hard work of our employees and professional staff we are going to be able to invest more than $1 million into our transportation, recreation and street infrastructure through these various grants. Coupled with the investment that North Wildwood will make through our Capital Fund, these improvements will continue to set North Wildwood apart as a great town to live in and visit, all the while maintaining our status as having the lowest average property tax bill of any beach town on the Jersey Shore," said Mayor Patrick Rosenello.