In the late hours of July 5th, at around 11:55 pm, two officers, Zachary Frame and Christopher Johnson, made an alarming observation. Ryan Verdi, a 38-year-old resident of Mullica Hill, NJ, was witnessed entering a vehicle in the vicinity of 22nd and Surf Avenue.
A
rmed with a flashlight, Verdi proceeded to rummage through the center console before exiting the vehicle.
He then moved towards another car and attempted to open its door. Realizing the severity of the situation, the officers promptly arrested Verdi on the spot. He was charged with two counts of Burglary. Following the State of New Jersey Criminal Justice Bail Reform Guidelines, Verdi was released on a summons pending further proceedings.
Two days later, on July 7th, Officer Steven Ransom responded to a distress call in the area of 300 E 2nd Avenue. The report indicated that an unidentified individual had intruded into an open garage where he did not belong.
Upon arriving at the scene, Officer Ransom observed Verdi riding a bicycle that matched the description of the person who had unlawfully entered the garage. Further investigation revealed that the garage door was stuck in the open position due to a power outage, and Verdi had brazenly stolen the bicycle from within.
Sensing imminent capture, Verdi made a desperate attempt to evade the pursuing officers by fleeing onto the beach and diving into the ocean.
Showing great determination, Sgt. Brian Harkins and Officer Dominic DeMusz fearlessly waded into the water to apprehend Verdi. The North Wildwood Beach Patrol generously offered their assistance, contributing to the successful arrest of the suspect.
Verdi was subsequently charged with multiple offenses, including Burglary, Theft, Obstructing the Administration of Law, Disorderly Conduct, and Failing to Obey Lifeguard and Police Orders. He was then transported to the Cape May County Correctional Center, where he awaits further legal proceedings.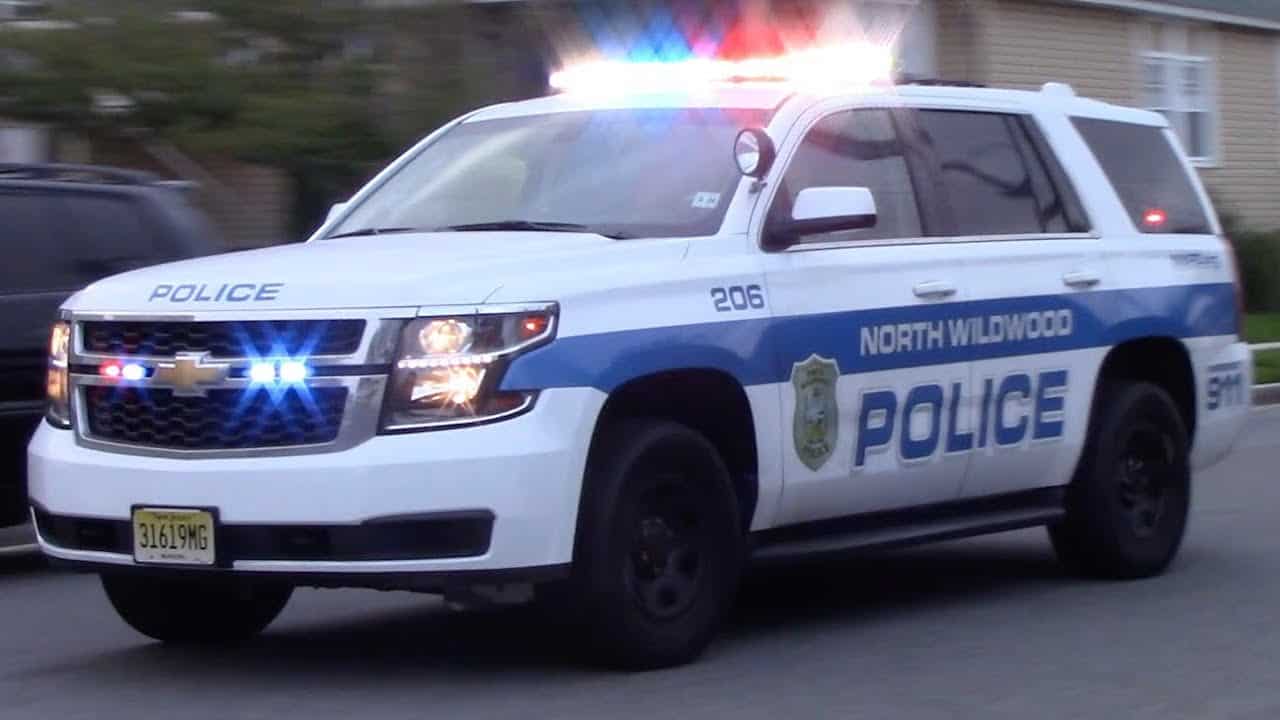 It is crucial to note that Verdi, like any accused individual, is presumed innocent until proven guilty. This presumption serves as a cornerstone of the justice system, ensuring fairness and protecting the rights of the accused. Therefore, Verdi's charges should not be viewed as conclusive evidence of his guilt.
This incident serves as a reminder to the public about the importance of securing their vehicles. It is advised to always lock the doors of your vehicle when parked, as opportunistic criminals can strike at any moment. By taking simple precautions, such as ensuring the security of our vehicles, we can significantly reduce the risk of becoming victims of theft or burglary.
Law enforcement authorities, like Officers Frame, Johnson, Ransom, Sgt. Harkins, and Officer DeMusz, work tirelessly to maintain public safety and protect our communities.