We found out today that the Big Blue Sightseer Boat is out of business and the boat has been donated. We are sad for the owners who could not survive the pandemic summer of 2020.
I cannot remember a year where I did not see that boat docked there. It is a very sad day in Wildwood knowing we will never see or ride that boat again.
As a kid I loved that boat and always loved to ride it.

Here's a little history about the boat.
The Big Blue Sightseer (PT-486) from 1979 through 1983 working with and knowing the owners Otto Stocker and Chuck Schumann and their families. The PT-486 was originally purchased by George Sinn with the PT-557.
PT-486 and PT-557 were 80-foot Elco boats. The 486 was placed in service on 2 December 1943. It was the first in the 486 series and was used in the training squadron (MTBRON)4 in Melville, Rhode Island. Recent revealed history also shows that it was used as part of a secret naval operation being converted to PT Drone boats. There are great pictures of both boats running up the Hudson River in 1945 for a War Bond drive.
The vessel was stricken from the active list 16 January 1946 with 7 other PT's They were stored at the Brooklyn Navy Yard, NY.
In 1951, PT-557 along with the PT-486 was purchased as a set from BFM Industries (Brooklyn, NY) by Capt. George C. Sinn of Wildwood Crest, NJ on 9 October 1951 for $1,015.00.
The story, (as I heard it from the Stocker family) is the boats went up for sale as surplus. The sale was for both boats. The 486 was stripped down again prior to being sold. George Sinn had a neighbor directly across the street who was (as I heard it) a good friend and fellow mariner Otto Stocker.
George intended to use the 557 for a sightseeing boat ride. Further research has found that the 557 hull was cut back to less than 65′. This was common practice to keep the tonnage down and meet minimal USCG passenger vessel standards of the day.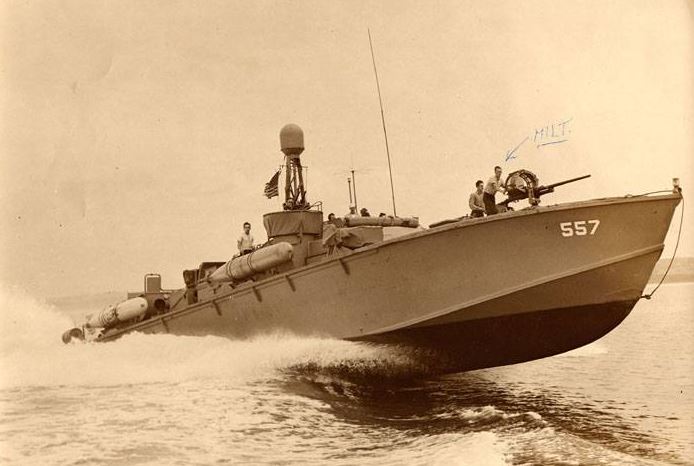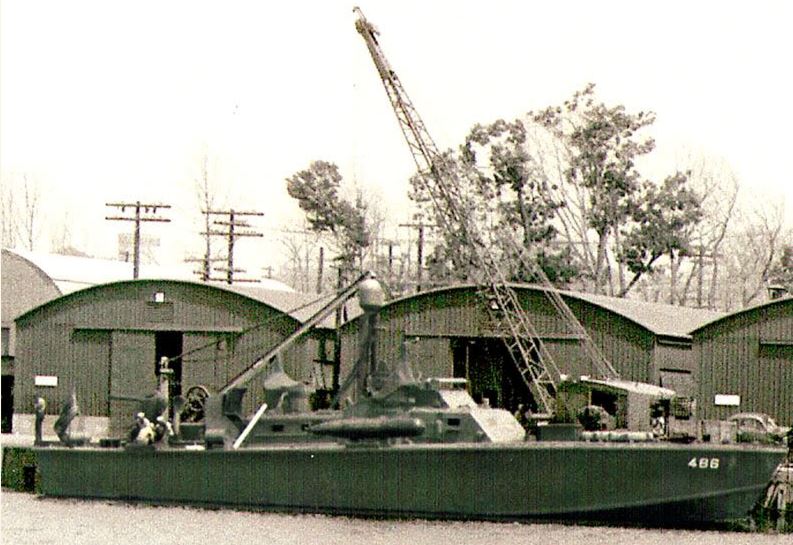 The history about the boat was from http://www.ptboatforum.com/