The Spring Classic Car Show 2021 will be held from May 6th to May 8th on Pacific Avenue in Wildwood, New Jersey.The car show this year will be on Pacific Avenue and NOT the boardwalk.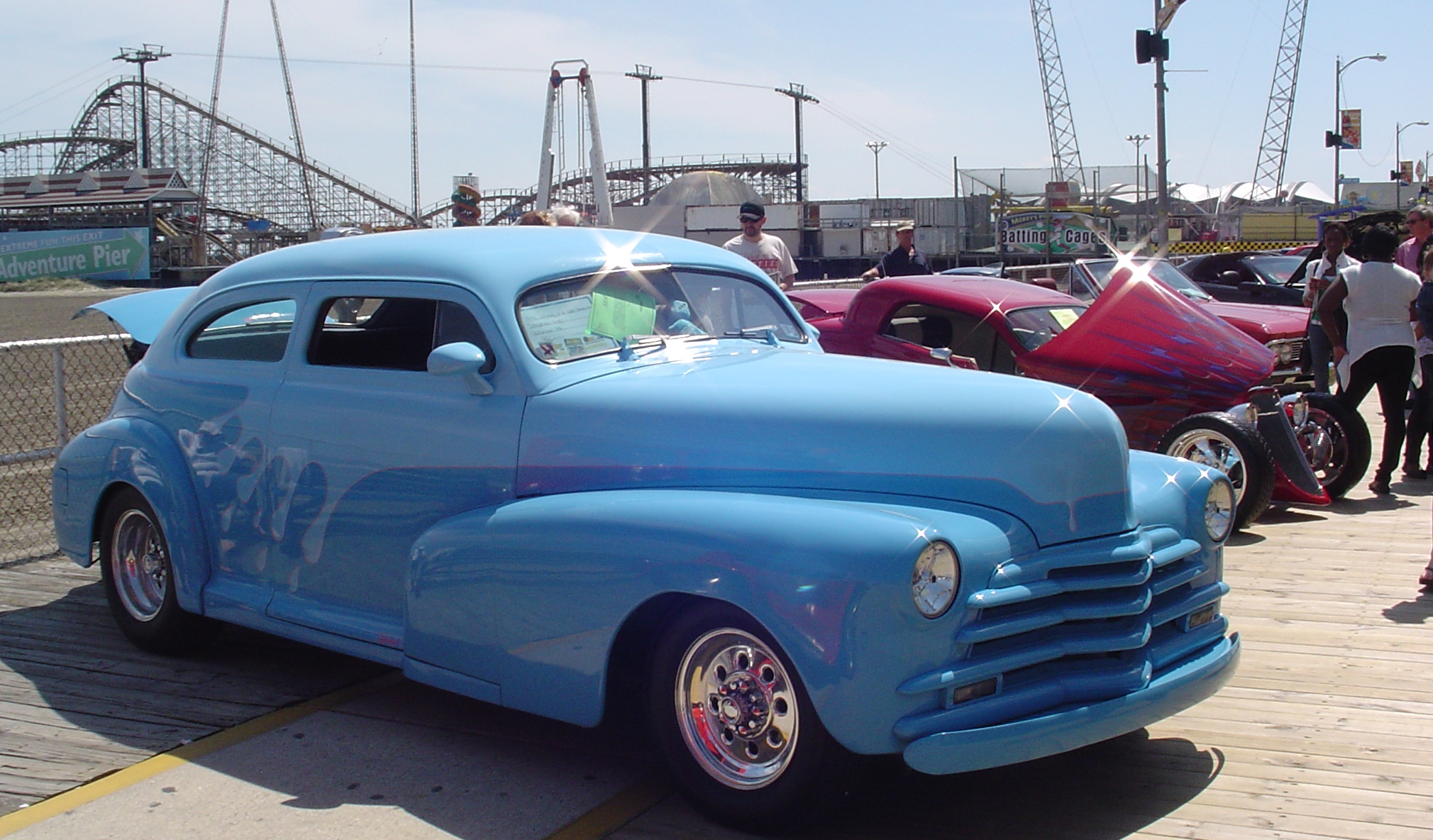 JSM Productions LLC is excited to bring back the long-standing and fan-favorite Wildwood Car Shows, starting with the Spring Classic Car Show!!!
When:
Thursday May 6th, 2021 – Saturday May 8th, 2021
Where:
Registration will be held at The Imperial 500 Motel (6601 Atlantic Avenue, Wildwood Crest) and the display days will be held in Downtown Wildwood, on Pacific Avenue (Please note, this is a temporary location change while our beloved and world famous boardwalk gets some much needed TLC).
***ALL PARTICPANTS MUST CHECK-IN AT REGISTRATION TO RECEIVE INFO AND INSTRUCTIONS FOR THE DISPLAY***
Time:
Thursday Registration: 1:00PM-8:00PM
Friday Registration: 7:30AM-9:30PM
Friday Display Load-In: 9:00AM-11:00AM (barriers close at 11:00AM and will not be reopened until off load).
Friday Display Off Load: 4:00PM
Saturday Registration: 7:30AM-11:00AM
Saturday Display Load-In: 9:00AM-11:00AM (barriers close at 11:00AM and will not be reopened until off load).
Saturday Display Off Load: 4:00PM
Cost: $30 per car (cash only) – JSM IS HONORING ALL PRE-REGISTRATIONS PAID TO THE PREVIOUS PROMOTER. If you have one of these and are using it, please check-in at registration with your name and we will confirm your information.
Other Important Details:
– Award Ceremony will be held Saturday at 3:00PM.
– All registrations will be done the weekend of the show at the above listed times (2020 roll-over pre-registrations will be accepted but participants still need to check in at The Imperial 500 for instructions).
– Registration/parking will be first come first serve; each block in the display area has a finite number of spaces, therefore not everyone can be on the same block. If you are planning to attend with a group/club, please plan to arrive at your given block at the same time.
– Boardwalk rules apply: 1) Once your vehicle is parked in the display area, it must stay there until the end of the display time. 2) Your windshield placard must be displayed in order to be admitted to the display area. 3) You will only be given access to your given block entry unless otherwise directed by show staff. 4) You need to be back to your vehicle before off load begins in order to clear the display area when instructed.
– No Tolerance Policy for Burnouts or other destructive/hazardous driving or behavior. Please don't be that guy.
– This show is still subject to COVID-19 mitigation protocols and the executive order set forth by the Governor of New Jersey. Social distancing and masks are still required, especially when entering establishments along the display area.
– Have questions that aren't answered here? Please call 609/778-7887, or message us here.Visit the event post here> (9) Spring Classic Car Show 2021 | Facebook