We are proud to announce the launching of our NEW mobile coupon site
www.sandydollars.com
This is a FREE coupon site for businesses at The Jersey Shore.
That's right FREE!!
We will feature one coupon a day on The Boardwalk Blog where we have reached 1.9 million visitors in 3 years and over 18,000 current emails from our subscribers.Then we will post it on Facebook where we have over 35,000 likes
To join go to

www.sandydollars.com

and register.Then you can add as many coupons as you like. Contact us at infowatchthetramcarplease@gmail.com and we will set up a store for you with a description of your business and a link to your web site.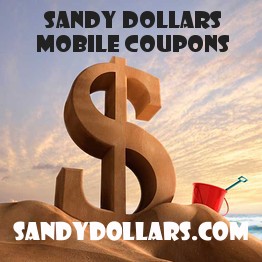 You can redeem our coupons on your phone, tablet, iPad, laptop or any mobile device. With the tap of you finger you can save 10% off stores, restaurants and mobile coupons for fun!
How does it work? go to www.sandydollars.com on your smart phone, it's that easy!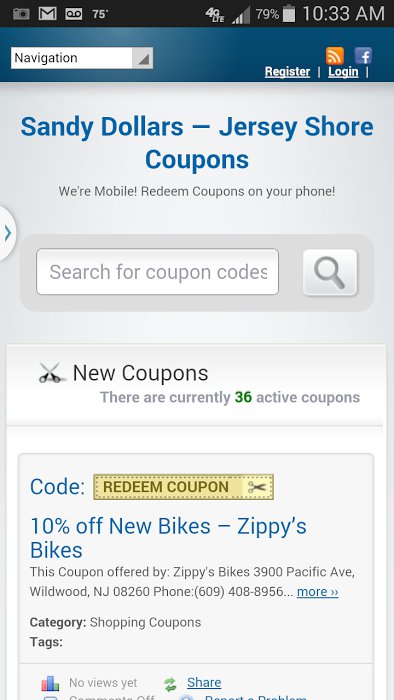 Like finding FREE money on the beach.