New Jersey may be known for its industrial cities and busy highways, but there's another side to this state that's worth exploring: its iconic boardwalks. Stretching for miles along the coast, these wooden promenades are the epitome of summertime fun, with games, rides, food, and entertainment for all ages. Here's a guide to some of the best boardwalks in New Jersey.
Atlantic City Boardwalk: The granddaddy of them all, Atlantic City's boardwalk has been a fixture since 1870, when it was built to keep sand out of the hotels. Today, the 5.5-mile boardwalk is home to some of the most famous casinos in the world, as well as attractions like the Steel Pier amusement park, Ripley's Believe It or Not! museum, and the Absecon Lighthouse. You can also find plenty of food options here, from saltwater taffy and funnel cakes to high-end restaurants.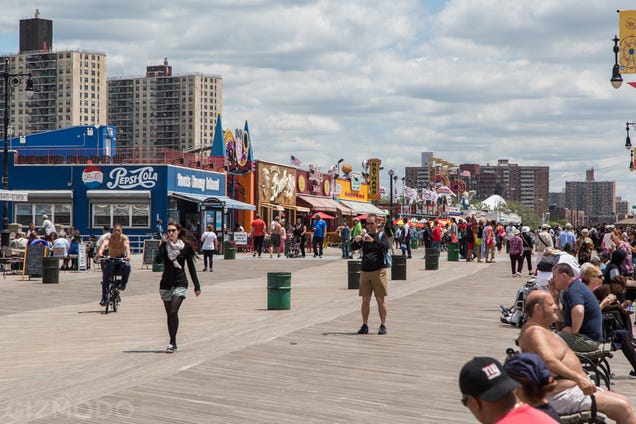 Wildwood Boardwalk: Known for its neon lights and retro vibe, Wildwood's boardwalk is a blast from the past. This 2-mile stretch is home to over 100 rides and attractions, including three piers with amusement parks, water parks, and arcades. You can also take a tram ride down the boardwalk, play mini-golf, or sample some of the classic Jersey Shore foods like pizza, cheesesteaks, and custard.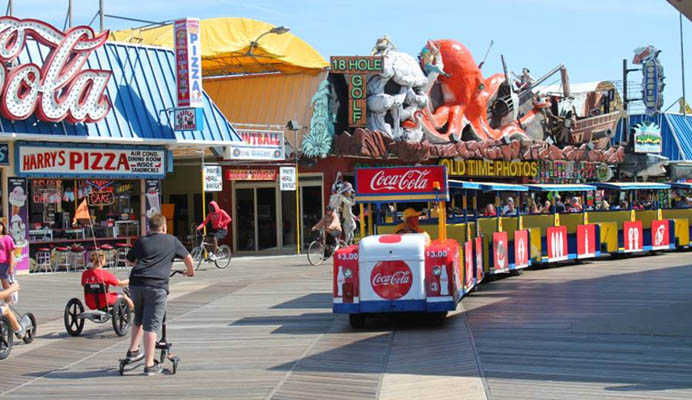 Ocean City Boardwalk: If you're looking for a family-friendly boardwalk, Ocean City is a great choice. This 2.5-mile boardwalk is alcohol-free and has a curfew, making it a safe and pleasant environment for kids and parents. You'll find amusement rides, mini-golf, and a water park, as well as shops selling beach gear, souvenirs, and fudge. Don't miss the Music Pier, where you can catch concerts, shows, and events throughout the summer.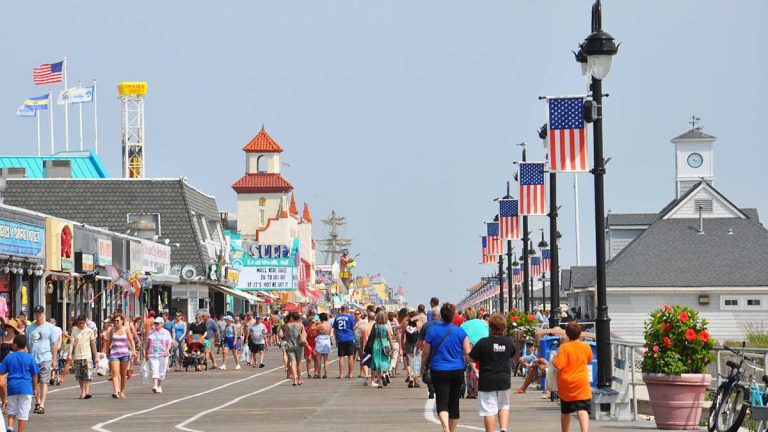 Seaside Heights Boardwalk: Made famous by the reality show Jersey Shore, Seaside Heights is a lively boardwalk with a lot of energy. You can ride roller coasters and water slides, play games of chance, and dance to live music at clubs like Karma and Bamboo. There's also a big beach here, as well as a fishing pier, an aquarium, and a casino arcade.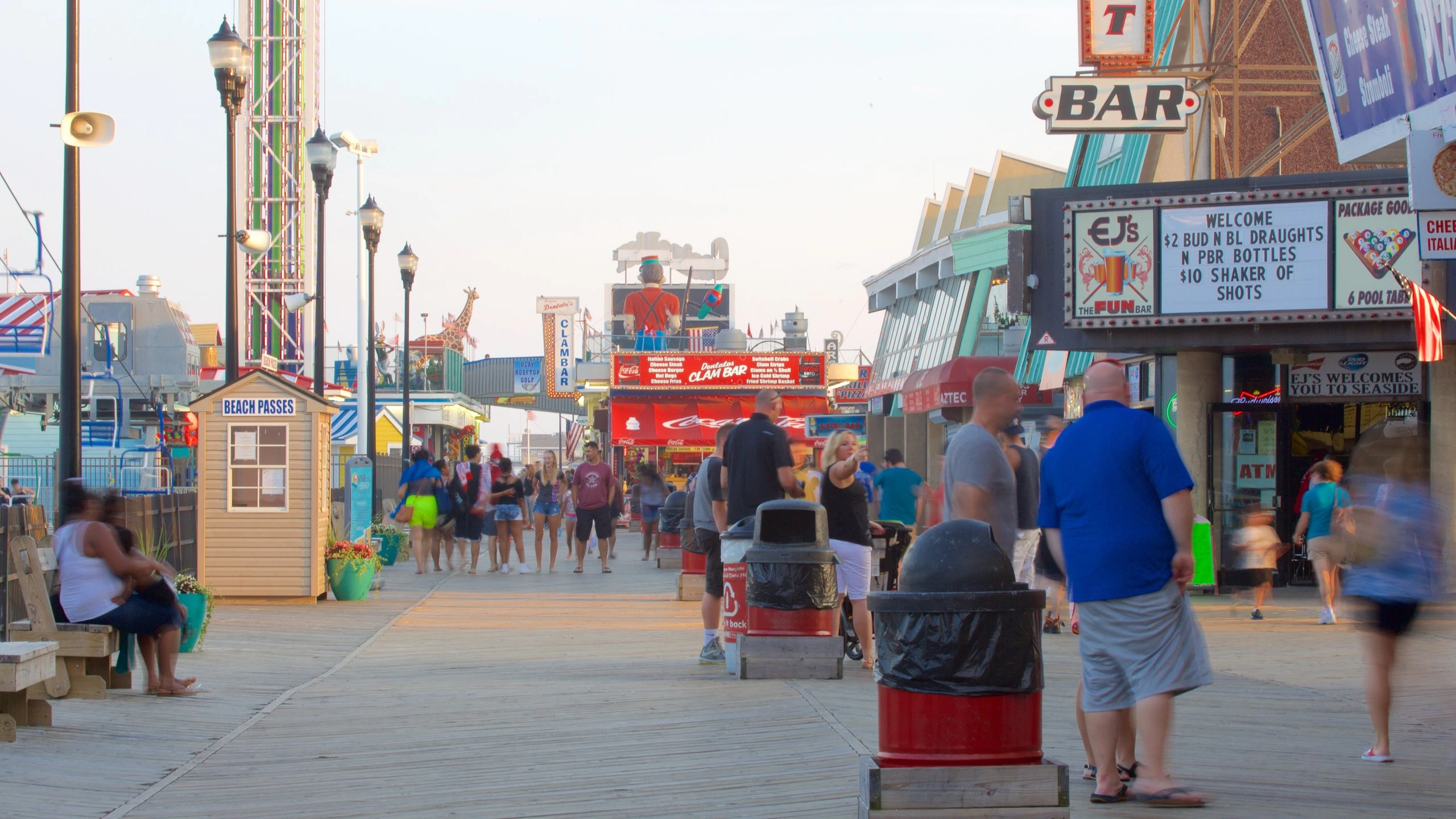 Asbury Park Boardwalk: Finally, we come to Asbury Park, a revitalized boardwalk that's become a hotspot for foodies, artists, and music lovers. This 1.25-mile boardwalk has undergone a lot of changes in recent years, with new restaurants, bars, and boutiques popping up. You can also catch a concert at the Stone Pony or Paramount Theatre, visit the Silverball Pinball Museum, or stroll down to the end of the boardwalk to see the colorful murals of the Casino Building.
No matter which boardwalk you choose, you're sure to have a great time in New Jersey. So grab some sunscreen, put on your flip-flops, and get ready for a day of sun, sand, and smiles.