Sunday was like a summer day in every way, hot sunny and people waiting in a long line to get on a ride, but not just any ride, this was the last day to ride the Flitzer Roller Coaster on Morey's Piers.
I remember the day they started installing the ride back in the early 80's. I was working on Mariners Landing and  Gustav, Armand and Loudini told me they were going to help build a new Roller Coaster called The Flitzer.
Gustav had seen the ride before in Germany and kew all about it. I watched them build the ride and test it in about 2 weeks.
Now we are saying goodbye to this ride that has been on the pier for over 35 years. I ran into a lot of great people there last Sunday. I meet Donna Dorworth on the boardwalk and we went to the pier where we saw Barb and Tim Blute, Al Alven, Mike Crater and Joey Contino.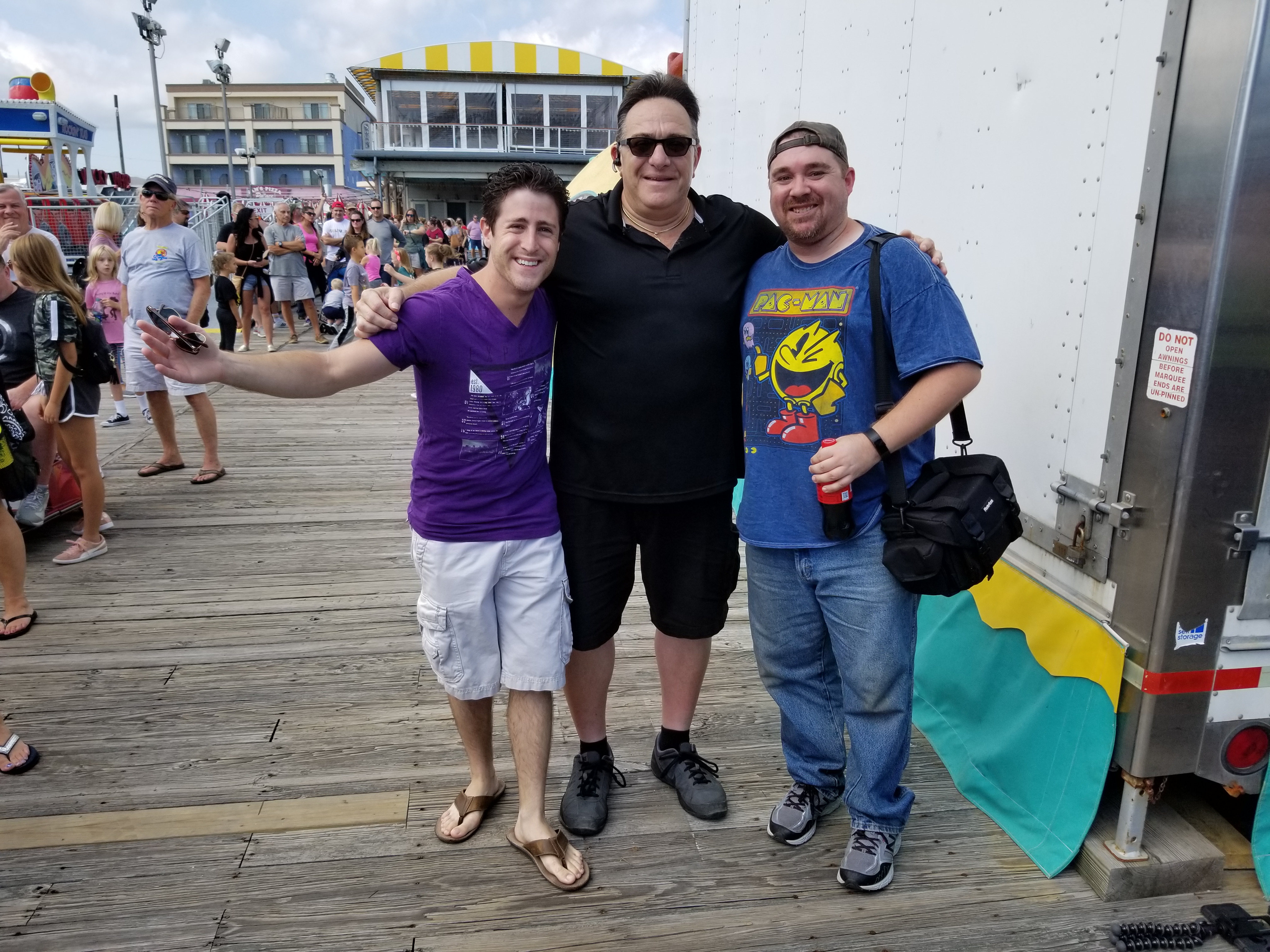 The line was almost out to the boardwalk waiting to take their last ride on the Flitzer before it's removed this winter  to make room for another ride. Next year is Morey's Piers 50th anniversary and my guess is they have something special planned and maybe it's a cool new ride.