In 1974 I was the pool boy at the Ocean Holiday Motor Inn located in Wildwood Crest, NJ. I worked there until 1977 when it was sold to buy another property on the Wildwood Boardwalk. I worked for The Morey's who owned the property, I loved working there, it was a beautiful property and always being upgraded. I was proud to work there. In 1977 we had a meeting in the lobby and Will Morey walks in and says we are selling this property and buying Marine Pier which will be a new pier called Mariners Landing, anyone who wants to come work there is welcome, so of course I say YES!
I worked there from day one removing the old rides and fixing the decking. Building the new front entrance way and office. I was 17 years old, and a helper buy quickly learned how to install rides, move rides, build rides, repair rides and run rides. I worked at an Auto Body repair shop when I was 15 and knew a little about mechanics. I later rebuilt the bumper boats motors, installed and built the Swings, The Enterprize, the Music Express, Wild Mouse, go karts and more. I also painted the Jumbo Jet on Surfside Pier on 25th St one winter and built the decking to the new waterpark that was going to be installed called Raging Waters Waterpark.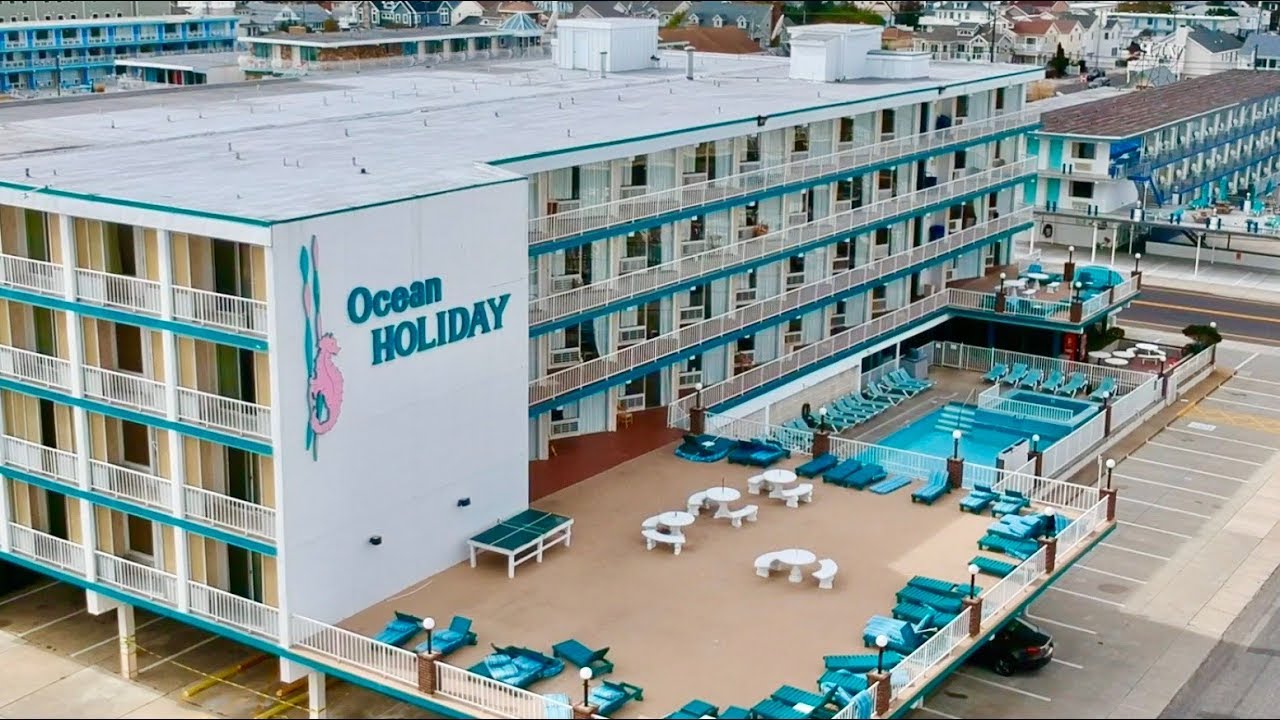 The first of its brand, Mahalo Hotel by ICONA was to be the newest downtown Wildwood Crest motel delivering comfort and oceanfront views in the heart of the New Jersey shore at the former Ocean Holiday Motor Inn. Just steps from the beach it will have a three-story waterfall built into the façade of the building. There will be 33 rooms with unobstructed ocean and 17 with unobstructed ocean and bay views. It will also include an adult infinity edge pool with views of the ocean, a kid-friendly water zone play area.
The building has been held up by CAFRA and other legal issues. Today there is nothing there but a torn apart oceanfront building that has been sitting that way for almost 2 years. We will report on updates to this project when work resumes.