WILDWOODS BOARDWALK FIREWORKS LIGHT UP THE SKY ONE MORE TIME THIS WEEKEND!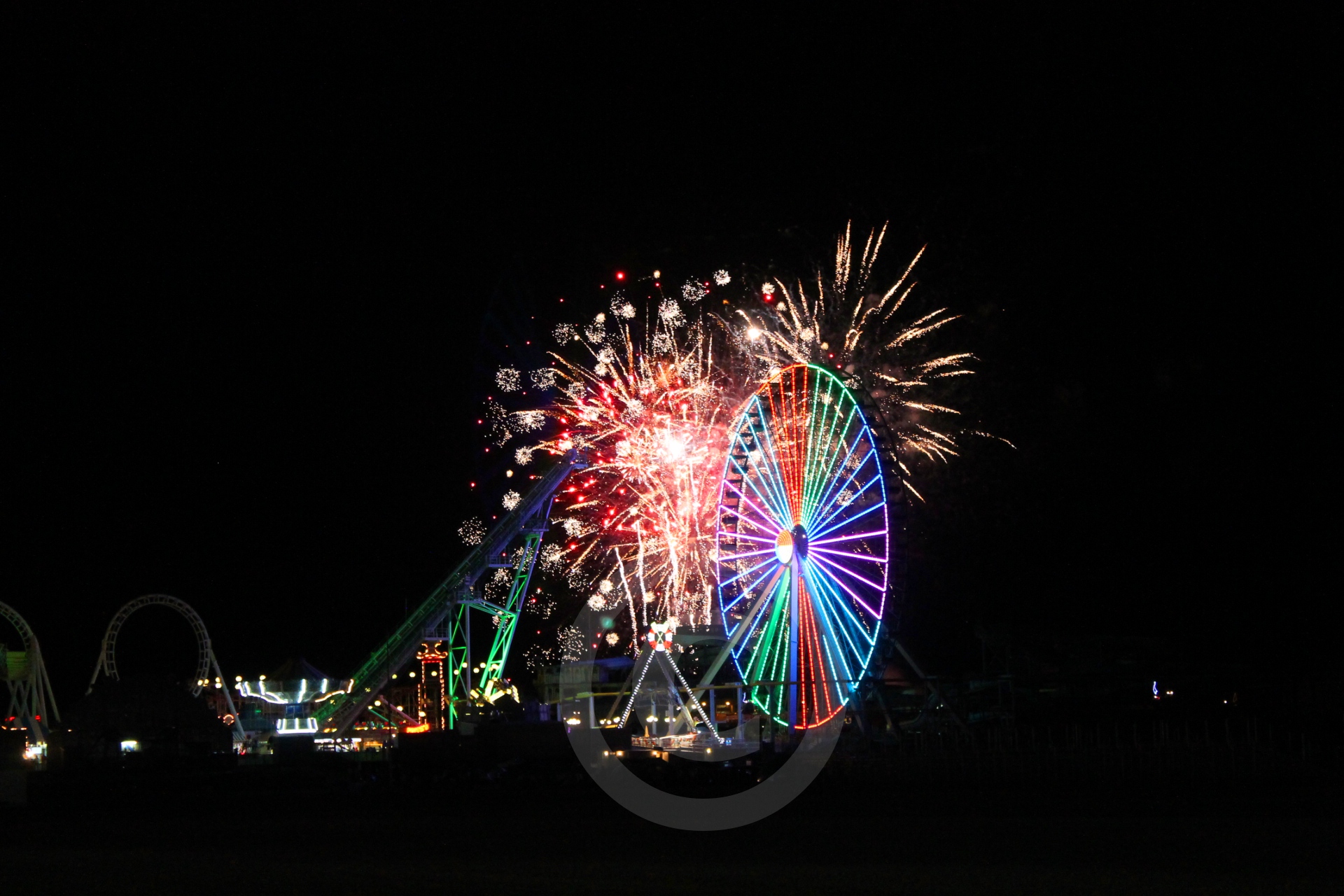 September 15 2015, Wildwood, NJ
One last time, for the Summer of 2015, the Boardwalk Special Improvement District will launch a Fireworks Spectacular on Saturday, September 19th, at 9 pm. This special Firemen's Weekend Fireworks display will be the last of 2015 and will be accompanied by music on the Boardwalk Sound System. The Fireworks will be launched from the Pine Avenue beach and be visible from everywhere on the Wildwoods Boardwalk!
Plan to Have a Blast on the Boardwalk this weekend where you can start your day with a bike ride, visit the amusement parks, shops and restaurants and finish the evening with a Fireworks Spectacular you will not want to miss!
Like us on Facebook at Wildwood By The Sea and check our web site www.dooww.com to stay up to date on all Wildwoods Boardwalk Entertainment!
Please call 609-523-1602 or email joanne.boardwalk@gmail.com with any questions regarding this Boardwalk Special Improvement District Press Release.