The Children's Fresh Air Home needs you help so we teamed up with other Wildwood, NJ Facebook Fans pages,  Al Alven from Wildwood 365. Joey Contino from the Wildwood Boardwalk and myself Tony Deutsch from Watch the Tramcar Please.
First I want to thank both Al and Joey for the support. Joey edited the video and he did a first class job with the research, collaboration, presentation and message. We are proud to be able to try and help this great cause.
We've seen tremendous progress in the construction efforts thanks to the support and generosity of our community, local businesses and donors. And in early 2016 they completed a critical part of construction – a new foundation.
We want to thank 2 great businesses who stepped up for the cause. Much of the work has been donated by Paul Marconi and U.C.I.; a private construction company based in Lansdowne, Pa., and Ross Denham Construction in Cape May.
Thanks to help from Mayor Patrick Rosenello and The City Of North Wildwood the dream is still alive.
The City of North Wildwood and its Leadership has offered to
apply for a $300,000 Small Cities Grant to help us with our
reconstruction efforts. In order for us to be eligible for this
grant funding, we MUST raise matching funds of $300,000 by
June of 2017.
Your immediate financial assistance is needed!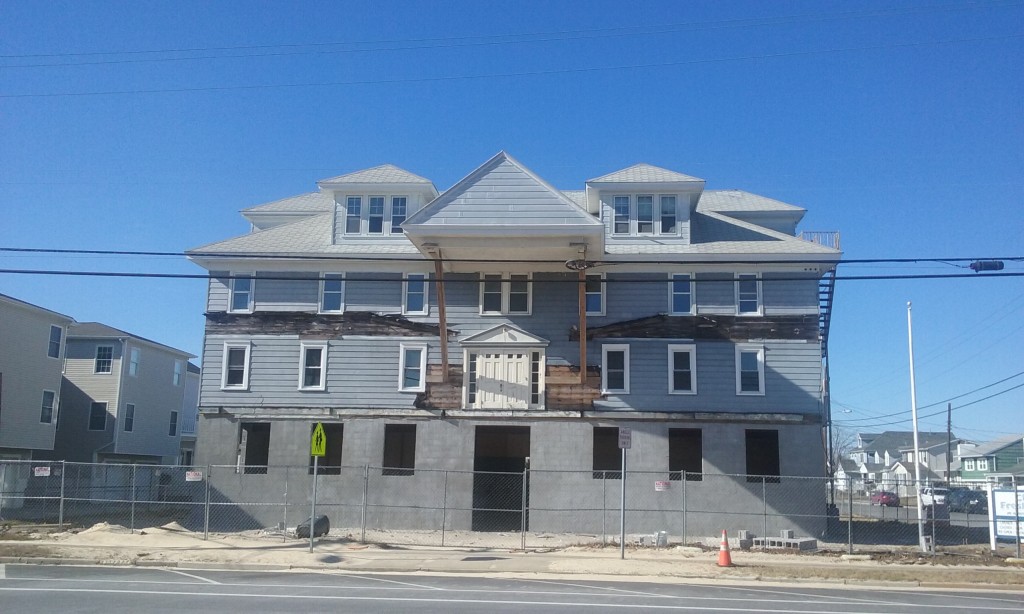 URGENT CALL TO ACTION: In 2017, The Children's Fresh Air Home (CFAH) will apply for a $300,000 grant for the project from a Small Cities Community Facilities Grant – with support from the city of North Wildwood. But the organization must raise matching funds of $300,000 in order to receive the grant. Combined, this $600,000 would finally enable CFAH to complete the Home's renovation.
We're calling on our friends, neighbors and local businesses to help make this decade-long dream a reality for the 20,000 children from the Philadelphia and New Jersey regions who have found a summer respite in CFAH for more than 115 years.
The Children's Fresh Air Home (CFAH) is a non-profit organization that provides a no-cost, enriching summer experience at the Jersey Shore in a safe, positive environment for children who may be living with family or community adversities.
The Children's Fresh Air Home is located at 1100 Surf Ave, North Wildwood, NJ 08260. Contact us at 609-522-2716 or via email at john@freshairhome.org.
Please donate here> https://www.freshairhome.org/donations/