Happy New Year Wildwoodians, Hope all of you had a great 2015and wishing you health and happiness in 2016.
I was taking checking my email the The Boardwalk Blog Photo Contest ( we are a month behind so please wait and your photo will be posted) and  I was taking the photos to post them for the contest and we came across an email and photo from Mary Baronski.
They are from Connecticut but they love Wildwood Crest their hearts are in The Wildwoods. That's why Mary's daughter had the Wildwood Crest nautical directions tattooed on her back.
This is why I love the island and the people, no other shore community has the following the Wildwoods have.
Why? because its magical!  Visit The Wildwoods in 2016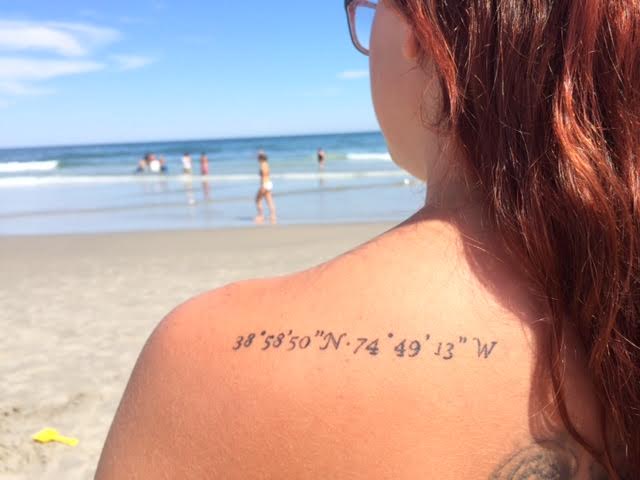 This is the email I received and photo! 
Wildwood Crest nautical directions tattooed on my daughter!  Our home is in CT our hearts are in Wildwood!
Mary Baronski