Wildwood holds a prestigious place in history as an award-winning participant in the Philadelphia Mummers Parade on New Year's Day. The string band was comprised of 50 members from the Quaker City String Band and 40 men from Wildwood. They debuted as "The Bathing Beauties" in 1924. Andy Oakley was the Captain. In 1925, with 99 members, they placed fourth. In 1926 with 105 men, they placed third. That summer, Wildwood hosted four Philadelphia string bands. In 1927, with 122 men, they placed second with a money prize.
The Philadelphia Inquirer posted, "The Wildwood String Band outdid anything that has been seen on Broad Street in some years." They were the first band outside of Philadelphia that had done that well. They continued in second place for the next two years. In 1930 they placed third.
In 1931, in order to increase their chances of winning first place, they changed their name to the Philadelphia String Band. In 1932, they disbanded. In 1951, Wildwood was unsuccessful reviving the band. It only attracted 68 members. They proceeded broadcasting every Sunday night from 8:00-8:30 on station WMID.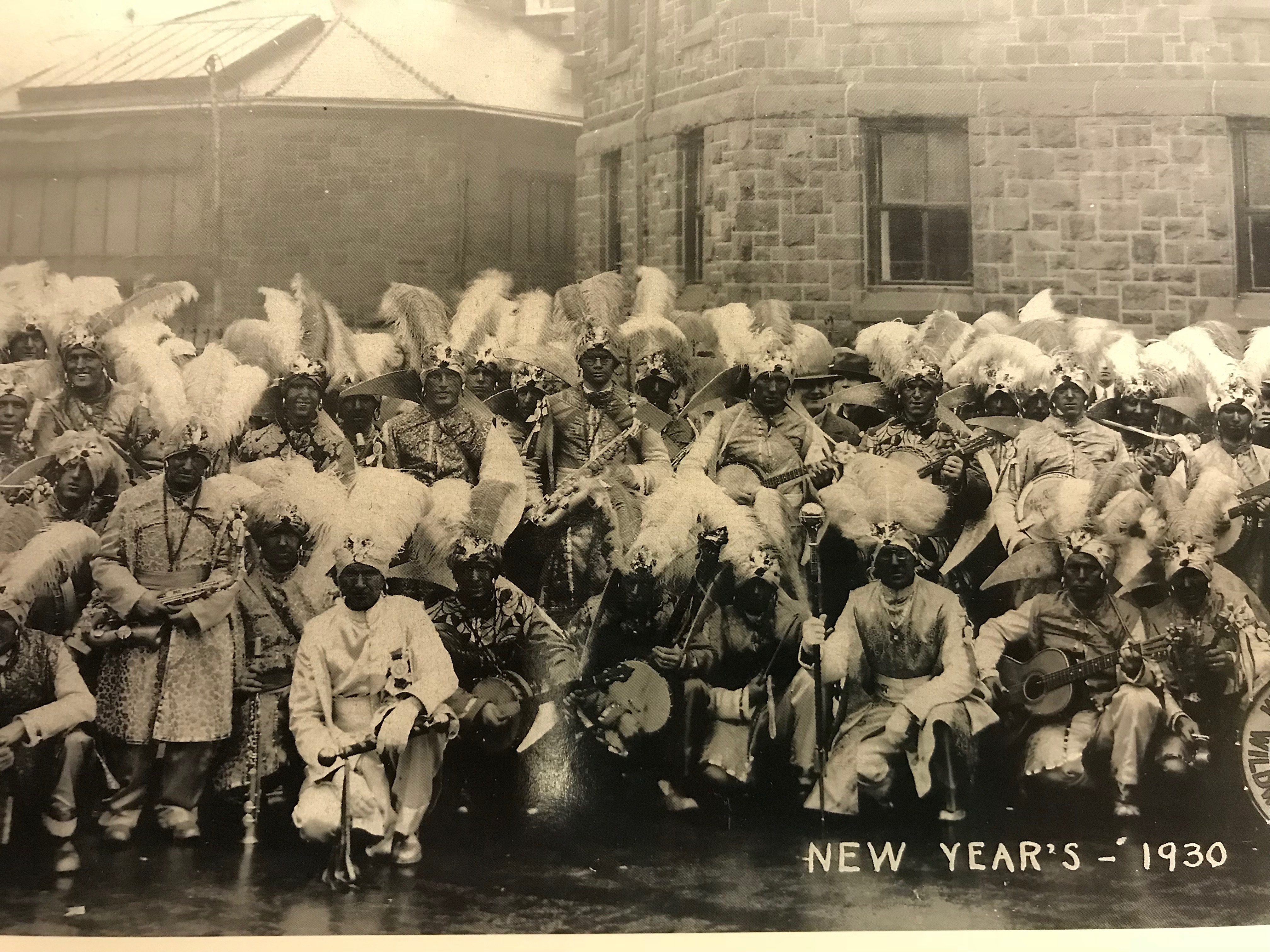 In 1984, the Wildwood String Band with Frank Inverso as Captain, made a return debut after being silent for 52 years. They played in 1984, 1985, 1986, and 1987 placing 24th.
If you're ever in need of an off-season Mummers fix, North Wildwood holds an annual Mummers String Band Weekend. You can also find Mummer String Bands performing on the Boardwalk as part of the Wildwood Nightly Boardwalk Entertainment.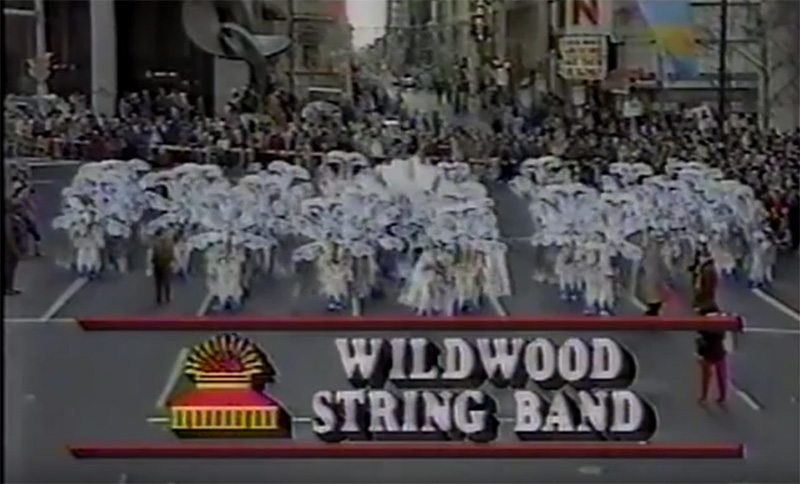 Research and pictures were from The Wildwood Historical Society, Inc. George F. Boyer Museum, and research from