Congratulations to the Sightseer Tram Cars for 70 years of service!
Wildwoods Boardwalk Tram Cars Celebrate 70 Years of Service! $.10 Cent Fare Will Be Replicated on June 11th New All Day & Night 'Hop On/Hop Off' Pass Available for $5.00 During Pre-Season America's Boardwalk, USA—The World-Famous Wildwoods Boardwalk Sightseer Tram Cars began rolling today for their 70th consecutive summer! The original Tram Cars were custom built for the 1939 World's Fair in Flushing, New York. First introduced on the Wildwoods Boardwalk by local businessman Gilbert Ramagosa, on June 11, 1949, with a one-way fare of $.10 cents, the Tram Cars are the defining icon of the Wildwoods and annually transport hundreds of thousands of guests up and down the two-mile Wildwoods Boardwalk. 2018 will mark the 70th consecutive summer that these people-movers will traverse the Wildwoods Boardwalk with their famous audible warning "Watch the Tram Cars Please." On Monday, June 11, 2018 passengers will get to experience the thrill of riding the Tram Cars for the historic price of just $.10 cents each way. Saved from bankruptcy by the private, non-profit Wildwoods Boardwalk Special Improvement District, Management Corporation (WSID) in 2003, the Tram Cars continue to be the most recognizable icon, not just of the Wildwoods, but indeed the entire region. "The property and business owners who stepped up to make sure the Tram Cars would continue to serve the Wildwoods Boardwalk are proud that we have been able to keep this 70-year tradition rolling on our great Boardwalk," said Ken Schwartz, President of WSID and a third generation boardwalk property owner.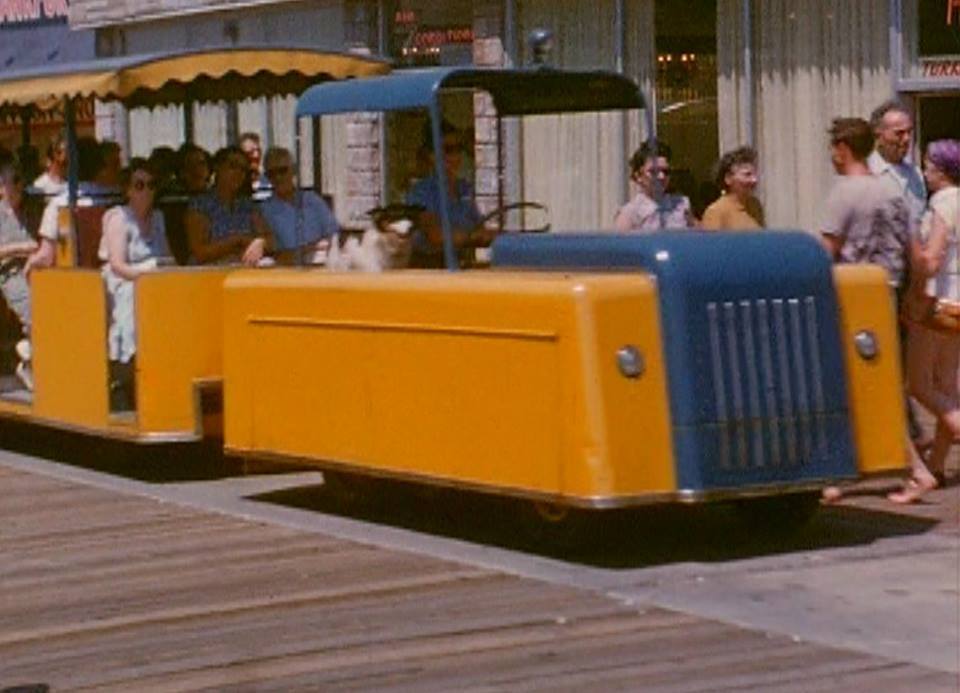 New for 2018, a reduced Spring and Fall all day and night wristband will be available for just $5.00. Good from 11:00 AM until the Tram Cars stop running for the evening, the $5.00 'hop on, hop off' wristband will be sold up until May 24th and again in September after Labor Day Weekend. The one-way full price fare has increased in 2018 to $3.50. This represents a 3% average annual increase since the last fare increase in 2013. However, customers are encouraged to take advantage of the many discount Tram Car Ticket opportunities that exist. Discount Tram Car Tickets can be purchased at nearly a dozen locations along the Wildwoods Boardwalk. The average price paid for discounted tickets is only $2.53.