So "The Boss" visited Wildwood, NJ for the first time 2 weeks ago when I meet him coming off the boards and posted this photo on Facebook. Two weeks later he shows up in Wildwood again at The Race of Gentlemen but no sign of him last weekend.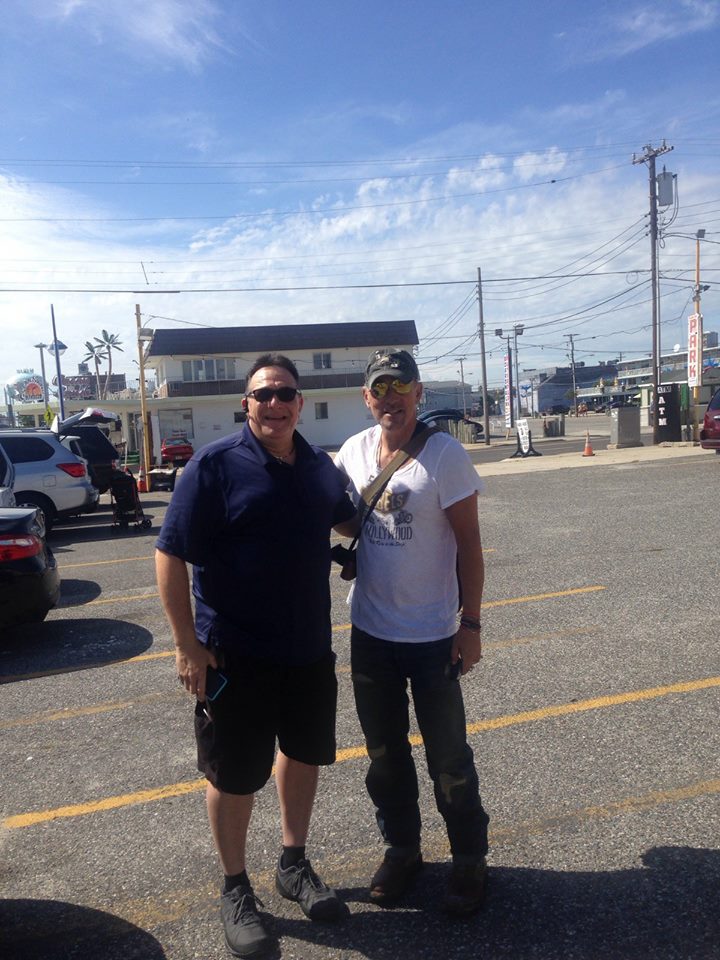 So if my calculations are correct he should be her again this weekend, right?
If your looking for Bruce Springsteen walking down a boardwalk in New Jersey, Wildwood is a good place to start. Both times he's been around Lincoln and the beach.
Now, the big question is will Bruce return this summer to perform on the beautiful Wildwood beaches with Morey's Piers Ferris Wheel and Great White Roller Coaster as a back drop. No one know for sure until the offical press release. Personally,  do I think he will return again to Wildwood this summer, bet your house on it!