WILDWOOD, NJ – Zippy's Bikes, located at 3900 Pacific Ave, has officially been named the Best Bike Rentals at the shore by SJ Magazine. Zippy's is a family-run business that is centered around friendliness and a dedication to customer service. These values are undoubtedly what led to Zippy's being named the Best of SJ. With bike and beach gear rentals for a few hours, or an entire week, Zippy's is sure to have what you need to have at the shore.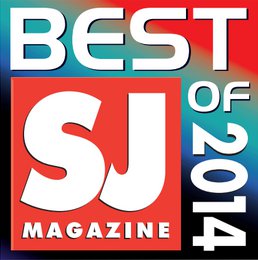 However, Zippy's Bikes is more than just rentals, they are the one-stop-shop for new and pre-owned bikes, repairs and apparel in Wildwood. This shop is something that needs to be seen to be believed – the days of old dusty bike shops are a thing of the past. Zippy's offers bikes and parts in every color in the spectrum and accessories that will make any bike pop!
Bike riding is the best way to take in the sights, sounds, and smells of the shore. Whether it's on the sidewalk or the boardwalk, pedaling around town with family and friends is the best way to explore the area, have some fun, and get some exercise too! Bike rentals are a huge business at the shore and especially in Wildwood with small stands on almost every block. None of those temporary stands can compete with Zippy's year-round showroom on Pacific Ave. They have the largest selection of quality products ready to be rented. Stop by to check out the fully stocked store or visit www.zippysbikes.com.
Best of SJ 2014 – The Shore
http://sjmagazine.net/2014/best-sj-shore-3/
For more information, visit SJMagazine.com or ZippysBikes.com.