05/28/2016 – 09/03/2016 Downtown Wildwood Farmer's Market

The Downtown Wildwood Farmer's Market will take place every Saturday from 8 a.m. – 12:30 p.m., from Memorial Day weekend to Labor Day weekend, rain or shine. The market is located at 3501 Pacific Avenue (on the corner of Schellenger & Pacific Avenues) featuring fresh fruit and vegetables, baked goods, plants, local honey, nuts, tea products, meats, cheeses, gourmet herb mixes, handmade soaps, fresh made salads, local wine, hand made goods, and much more! There will be live music, family entertainment and a live broadcast from 98.7 The Coast every week. FREE parking is available behind the market – enter on Schellenger or Oak Avenue. For more information, call 609.523.1602 or visit http://www.DoWildwood.com.
05/27/2016 – 05/30/2016 Wildwoods International Kite Festival
The largest kite festival in North America! Event is held on the Beach at Rio Grande Avenue and inside the Wildwoods Convention Center. Festival kicks off on Friday at 12 noon with the 'Unlocking of the Ocean' media event on the beach south of the Wildwoods Convention Center. Festivities follow with the opening of the Kite Sales tent, Friday night social via the local kite club, and the 9 p.m. illuminated kite fly.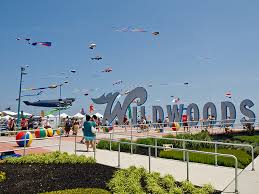 Saturday and Sunday include the East Coast Stunt Kite Championships on the beach as well as kite workshops and family games. Monday will feature the World Indoor Kite Competition inside the Wildwoods Convention Center where kite fliers will showcase their impressive ability to fly a kite without wind! Entire event is FREE to spectators! 732.822.4884 or visit http://www.SkyFestivals.com
05/27/2016 Unlocking of the Ocean Media Day Event
It's time to get your feet sandy! Come join u
s to officially start the summer s
eason at 12 noon on the beach next to the Widwoods Convention
Center. A large, ornate key will be used to 'unlock' the ocean, along with guest speakers and kites in the air. This event is FREE to attend. 609.729.9000
05/27/2016 – 05/29/2016 Regional Gymnastics Championship
Wildwoods Convention Center. The United States Association of Independent Gymnastics Clubs will hold a regional gymnastics championship fea
turing competitions on the floor, balance beam, uneven bars and vault. The competitions will be choreographed to music and prizes will be awarded. Competitions will be held 5 p.m. – 9 p.m. on Friday; 8 a.m. – 9 p.m. on Saturday; and 8 a.m. – 6 p.m. on Sunday. Admission is $15 for adults; $10 for children. 609.407.7000 or http://www.usaigcnj.com
05/29/2016Wildwood Crest Summer Kickoff Concert
Centennial Park, Fern Road and Ocean Avenue, in Wildwood Crest at 7:30 p.m. FREE outdoor all-ages concert featuring dance and party hits by The Fabulous Greaseband. Bring a blanket or beach chair. 609.523.0202 or http://www.VisitWildwoodCrest.com
05/30/2016 North Wildwood Memorial Day Ceremony
Memorial Day Ceremony at the North Wildwood Veterans Monument, Spruce & New York Avenues, in North Wildwood. 10 a.m. Hosted by VFW Post 5941. There will also be a service earlier that morning at 9:30 a.m. at the Hereford Inlet Lighthouse flagpole where the names of the VFW Post 5941 members who have deceased since last Memorial Day will be read and their service honored.
05/30/2016 Wildwood Memorial Day Ceremony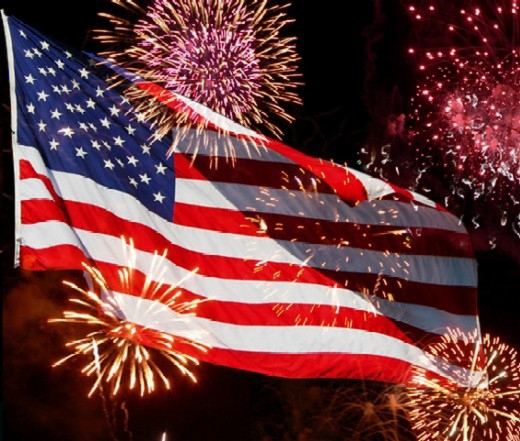 Memorial Day Ceremonies at the Wildwood American Legion Post #184, 4200 Atlantic Ave. in Wildwood at 11 a.m. featuring speakers, recognition of deceased comrades, firing squad, "Taps" and wreath laying ceremonies at the Post, the Memorial Walk, and at the Vietnam Veterans Memorial Wall. Police Explorers will also lay a wreath in the ocean along with Wildwood's Beach Patrol behind the Wildwoods Convention Center. Hosted by the Vietnam Veterans Chapter 955 and the American Legion Post #184. 609.522.3613