Everyone loves the Wildwood Boardwalk Tramcar. The yellow and blue trams have been traversing the boards since June 11, 1949.They were originally built for the 1939 New York World's Fair and brought to Five Mile Beach by
S.B. Ramagosa.

The original fare was 10 cents one way. A round-trip tram-car ride takes approximately 1 hour. Several of the tram cars running on the Boardwalk are the same ones that were built for the 1939 World's Fair in New York City. The tram cars carry about half a million people up and down the Boardwalk each year.
Tram Cars operate during the season along the two miles of the Wildwoods Boardwalk from 16th Street in North Wildwood to Cresse Avenue at the Wildwood/Wildwood Crest end.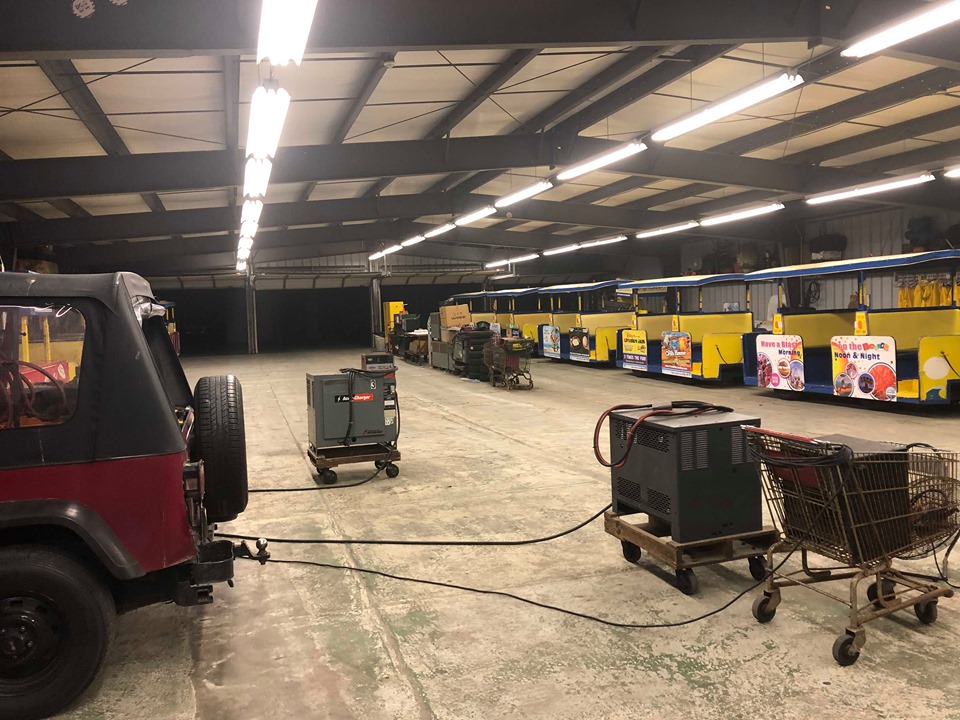 We had the chance to get an exclusive look inside the Wildwood Boardwalk tram car garage where the tram cars are stored and serviced.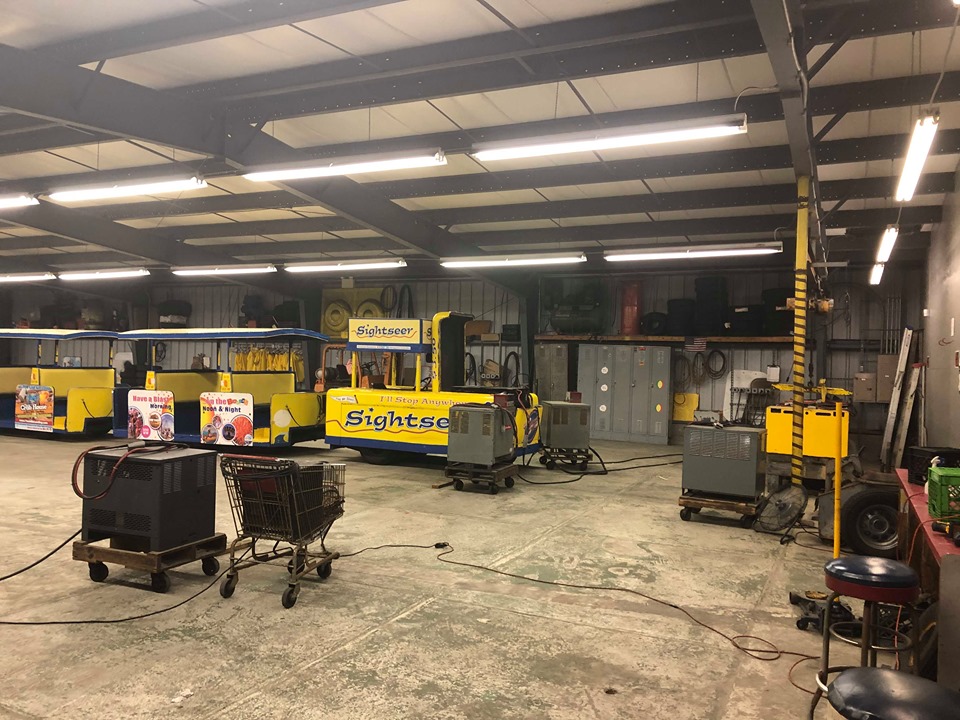 Each tram car runs on a 36 DC-volt battery that weighs more than 2,000 pounds. The batteries are charged each night and can run for about seven or eight hours at a time.