THE GATES of Hell is located behind the old Black Prince Distillery in Clifton, New Jersey,
It is a collection of drains which according to an old urban legend and some say the home of the devil. there are satanic graffiti and murals painted from generations of those who have dared to enter.
The Gates of Hell drain stands out from others nearby because it is dry, while all others drains in the area have streams of water flowing in them. You need to climb down to reach all the storm drains. the drains go on for hundreds of feet underground, layered nine times just like the circles of hell, and are filled with the remains of satanic sacrifices—bones, decaying carcasses, crosses, and more.
According to the legend, there is a room deep underground that can be entered only by those possessed with the powers to lift giant axes that weigh thousands of pounds and block the doors. The room is filled with a glowing human skull that is the last sign before you encounter the devil himself. Other, slightly more plausible legends, tell of people drowning in the drains, while trying to explore them and the rooms underground being used as meeting places for devil worshippers.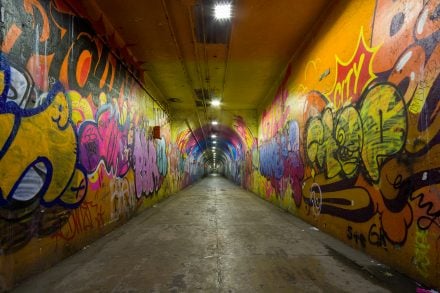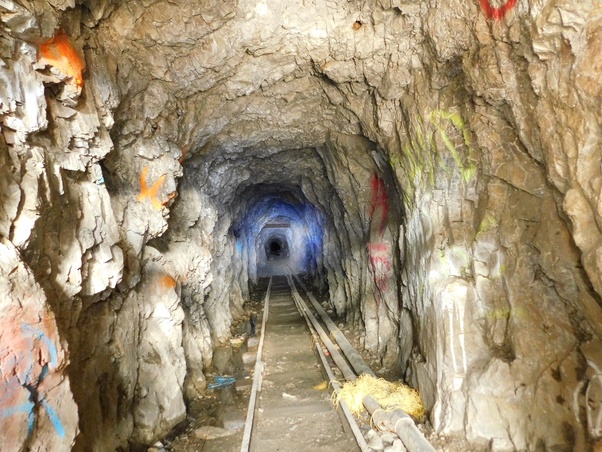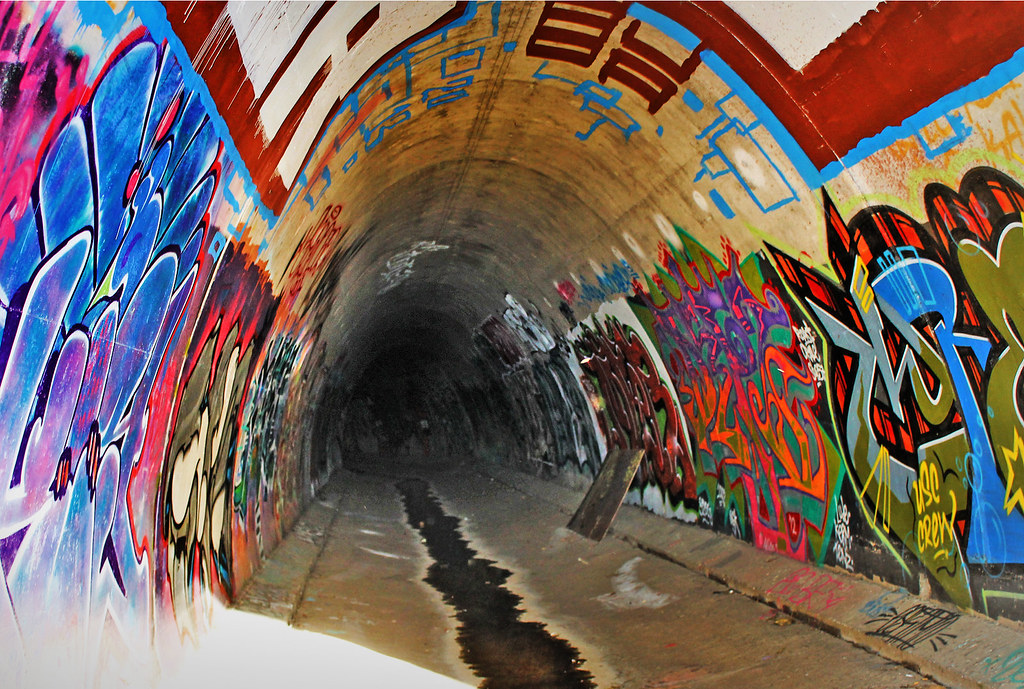 Clifton Police Warn Against Visiting the Gates of Hell
Gates of Hell" NOTICE: people that go to this site WILL BE ARRESTED for at a minimum DEFIANT TRESPASS. I am not happy about arresting youths or young adults because they were curious where this location could be found. But because of the Criminal Mischief, damage to property and numerous arrests for weapons possession, there will be zero tolerance. If we find them there, they will be arrested.
Watch a Youtube video exploring the Gates of Hell here> (1) Exploring The Gates of Hell *HAUNTED!* | Clifton, NJ – YouTube