WILDWOOD – More than 50 firefighters and volunteers took to the streets of Wildwood Sat., March 23 to alert local residents to the importance of having working smoke detectors.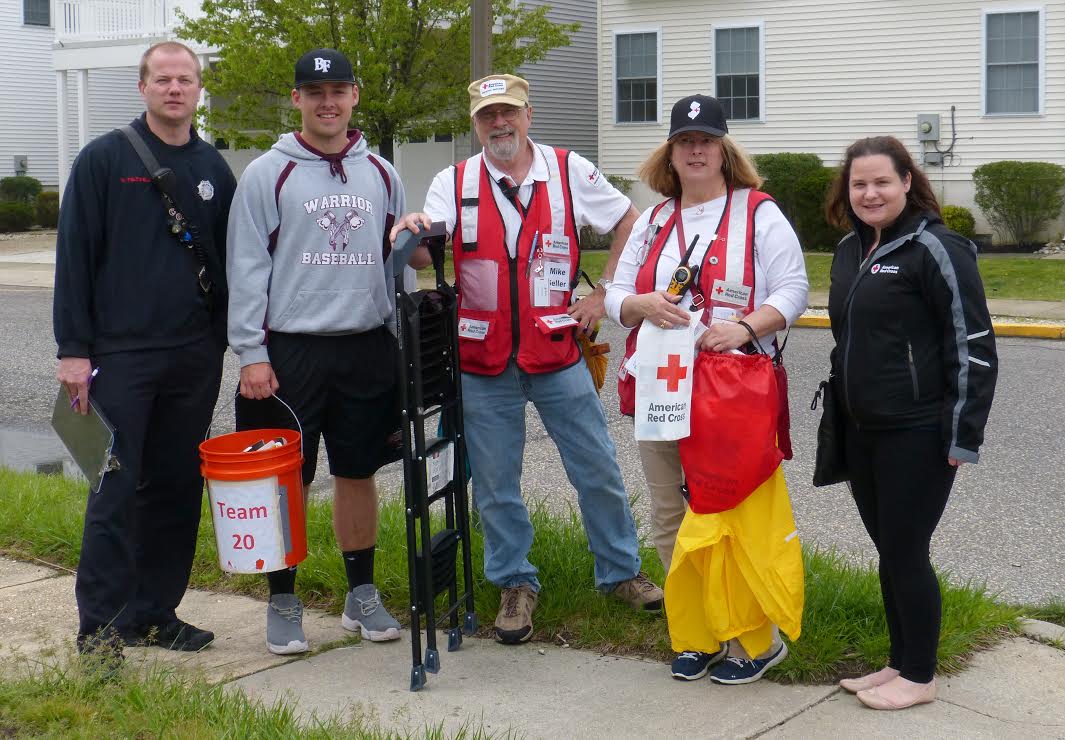 Wildwood Deputy Fire Chief Daniel Speigel said over the course of the day, the volunteers would be able to visit 500 homes throughout the city to inspect smoke detectors, install detectors free of charge in homes without one and speak with residents about fire safety.
Plastic bags with information were left hanging on the doorknobs of houses where no one was home.According to Speigel, homes should be equipped with one smoke detector in every bedroom and one on every level. Those detectors should have fresh batteries that are changed every six months.
"The American Red Cross has a program where they donate smoke detectors to local municipalities," said Wildwood Deputy Fire Chief Daniel Speigel.  The city was selected by the American Red Cross as part a study throughout the state of New Jersey that shows the number of fire deaths and fire injuries as well as financial demographics.  Wildwood was chosen as one of the municipalities."  Speigel added over the five-year period between 2007 – 2012, the city experienced 19 fire deaths and fire injuries.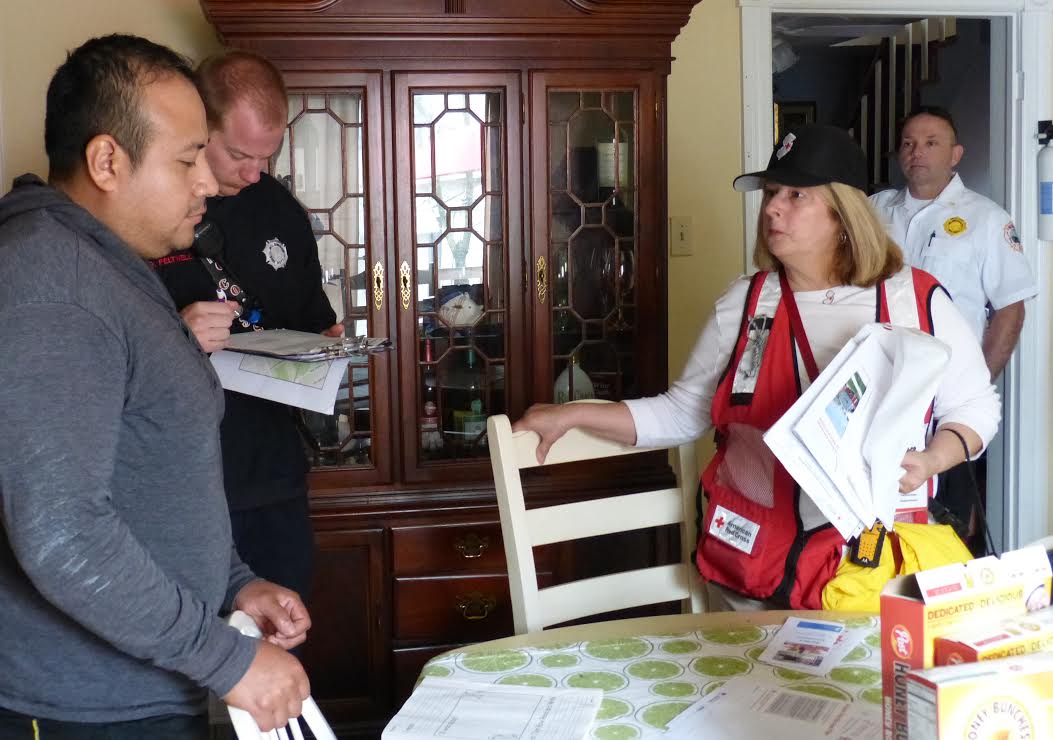 Entering homes, the volunteers spoke with residents and checked smoke detectors.  In homes where no detector, an old detector or an insufficient number of detectors were noted, a new smoke detector was installed on the spot, free of charge. In homes where the detector needed new batteries, fresh ones were provided and installed.  Residents also received information on fire safety and emergency preparedness.
"This is a great program," said Speigel. "I want to thank the Red Cross. They have donated a lot of money for the detectors."  He also thanked the volunteers from Wildwood High School's National Honor Society and Boy Scout Troop 75.
Speigel said the importance of working smoke detectors in a house can not be stressed enough.  "The majority of time when there is a fire death it's the result of not having a smoke detector or having one that is not working."
While the one-day city-wide canvassing is over, city residents who do not have a working smoke detector in their home or who would like their detector checked, are encouraged to contact the Wildwood Fire Department at 609-846-2030.
##
WFD Smoke Detectors Photo 1  – Left to right: Wildwood firefighter Robert Feltwell, WHS junior Brendan Bean, American Red Cross volunteers Mike Geller, Stephanie Magee and Erica Viviani.
WFD Smoke Detectors Photo 2 – Left to right: Wildwood resident Marcos Damean, firefighter Robert Feltwell, American Red Cross volunteer Stephanie Magee and Deputy Chief Daniel Speigel