WILDWOOD – The public is invited to join city officials and members of the Harlem Globetrotters as they cut the ribbon on Wildwood's newest addition to its lineup of recreation amenities at Fox Park.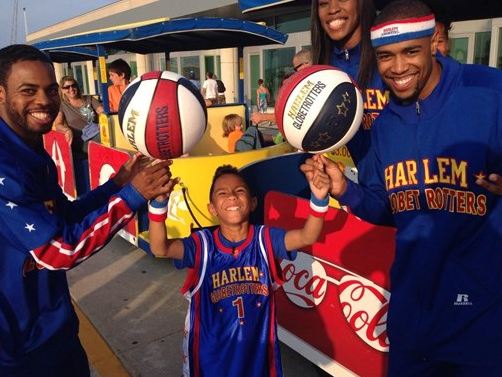 Five newly reconstructed tennis courts and a new basketball court will be officially opened Tues., Aug. 14 at 3 p.m.
"These courts have been completely redone," said Director of Recreation Rich Hans. "And during the planning phase, we opted to convert one of the six tennis courts that was on site into a basketball court."
And who else to help cut the ribbon to open what city officials hope will be a lifetime of fun for residents and visitors alike than the Harlem Globetrotters.
"I reached out to the Harlem Globetrotters and asked if they'd like to cut the ribbon," said Mayor Ernie Troiano. "True to the Globetrotter legacy, they were more than excited to participate with our kids and our community. We're very grateful that this world-renowned organization accepted our invitation."
According to Hans, in addition to the new asphalt basketball court, two of the tennis courts can also be used for pickleball games and another tennis court can also be used for basketball.
"The tennis courts were badly in need of reconstruction," said the mayor. "They are used year-round by residents, visitors, and our local high school tennis teams.  By redoing them and adding the basketball court we are giving more people, including kids, a safe place to play and enjoy their Wildwood days."