Saturday: I went to the Wildwood Historical Society to fix a computer issue and had a great time talking to Al Love who writes for the Sun by the Sea paper. We talked about the 50's, 60's and 70's on the island. When fishing was great and they would tow your boat out to the Delaware Bay and anchor it with no motor and you would raise you oar as a signal for the lead boat to come tow you back.
Then I meet my wife for lunch and then went to work in my office, working on a new Social Media advertising plan with professional videos for businesses and more!
Sunday: My son Anthony invited me to breakfast at the Marvis Diner, saw my friend and owner Marlin working hard, we talked for a min because he was very busy with people waiting outside. The food and service were 5 stars.
Then I headed to the baseball on the beach and saw Sue Maxwell, Russ Simmons, and Mayor Ernie Troiano.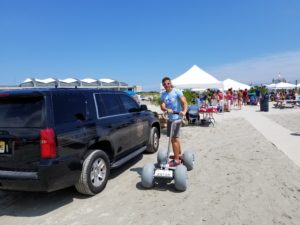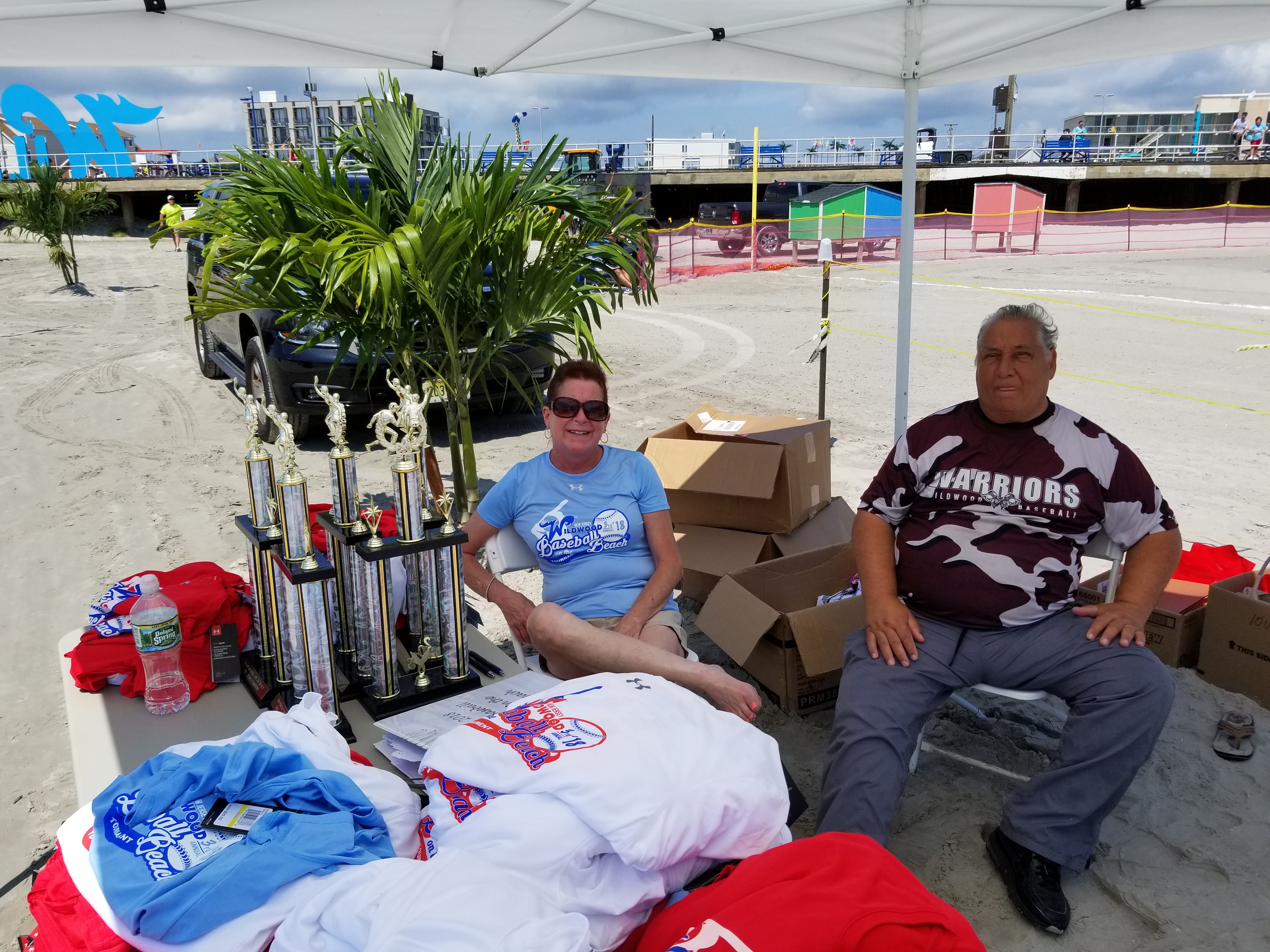 I was testing out the new "Beach Board" and Russ and the Mayor took test rides also. I cruised from Roberts and the beach to 16th street and back, Saw cousin Vinny DeRitis and Richard Morinelli working for the beach patrol and we talked a few mins then I headed back to the Baseball on the beach.
I meet a few fans on the beach when I was riding around on the "Beach Board" It was s fun day and ended it with dinner from The Dragon House.
Until next time I blog from the Woods my Wildwoodians, every day's a holiday and every night is a Saturday night here!
by Tony Deutsch