Ironbound a 1,000-pound tagged great white shark, has reached the coast of New Jersey
This male great white shark is the first tracked shark to visit the coast here this season. The shark "pinged" just inshore of the Hudson Canyon, a submarine canyon and fishing ground about 90 miles east from the New Jersey shoreline, at about 10:30 p.m. on Thursday, April 28th.
Ironbound, which measured over 12 feet and weighed nearly 1,000 pounds when it was tagged on Oct. 3, 2019, off the coast of Lunenburg, Nova Scotia, wintered off the southeastern coast of the U.S. It made it at least as far south as Savanah, Georgia, according to OCEARCH's Global Shark Tracker app, which marks the shark's position in real time.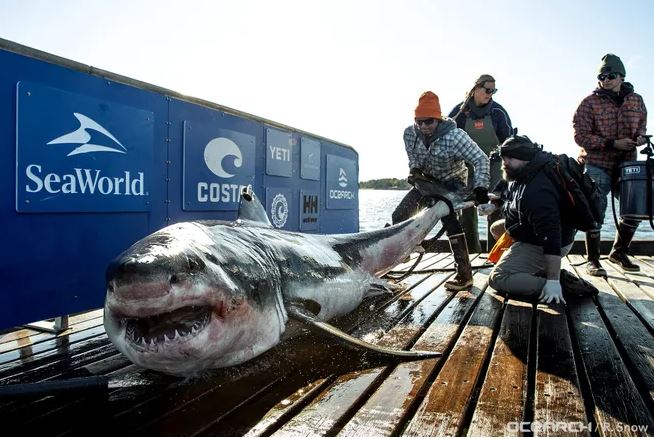 All content credit goes to Dan Radel, Asbury Park Press.