What's open in Wilwood, NJ? We lets start with what's not open.
Amusements, Waterparks, Arcades and pools are still not open.
Pools at motels open June 22nd but not waterparks.
There is NO word on when the amusements, waterparks, and arcades will open.
As New Jersey moves into Stage 2 of the covid-19 recovery here are the details of stage 2:
Outdoor dining,  limited  in-store retail, barber shops in hair salons, youth summer camps, limited fitness and gyms And some in-person state services like the DMV.
Here are the stages.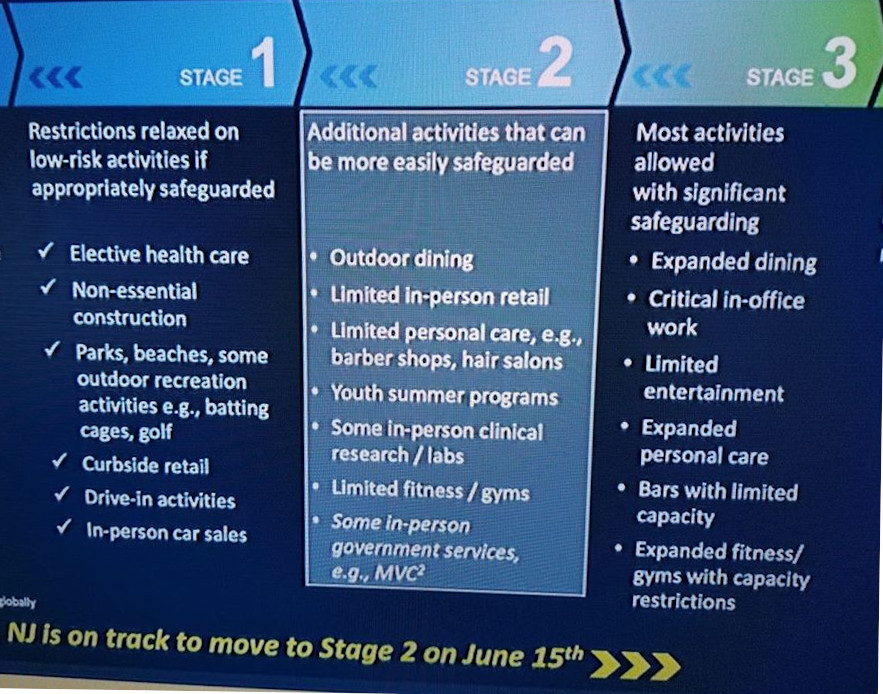 Restaurants and businesses are open for takeout pickup and curbside delivery.
The beach is open for sunbathing, swimming, surfing and flying a kite..lol 
The boardwalk is opened and our world-famous Wildwood Boardwalk tram car is running daily.
Please subscribe to our NEW monthly newletter by email us at infowatchthetramcarplease@gmail.com for news from The Wildwoods as it happens.