Hurricane Isaias is moving northwest according to the National Hurricane Center. The Bahamas are under a hurricane warning, while the east coast of Florida has a tropical storm watch in effect.
Rainfall is the main concern, Flordia could see 2 to 4 inches with possible totals of 6 inches. Hurricane Isaias hit Puerto Rico on Thursday, leaving 300,000 to 400,000 customers without power bringing 5 to 10 inches of rain with flash flooding and mudslides on the island.
Hurricane Isaias is expected to increase in strength as it crosses over the Bahamas. An increase of the wind up to 100 mph will make it category 2 storm. As it then turns north it hug the Florida coast as we move into the weekend. It's then expected to gradually weaken, but remains a category 1 hurricane as it approaches the Outer Banks.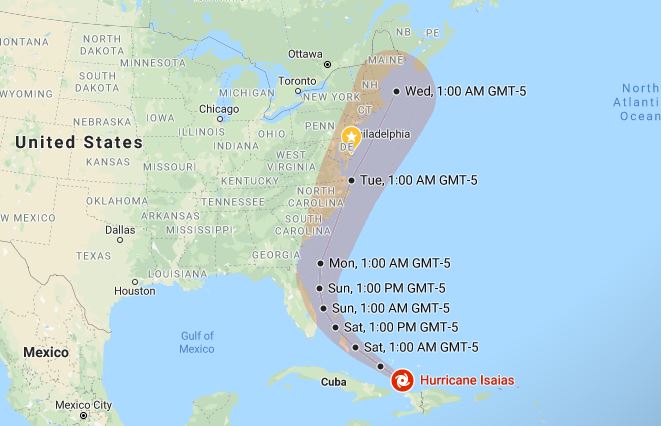 Info from the National Weather Service and ABC 8 News