In regards to the storm approaching early this week, here is some information taken from North Wildwood Office of Emergency Management's web page…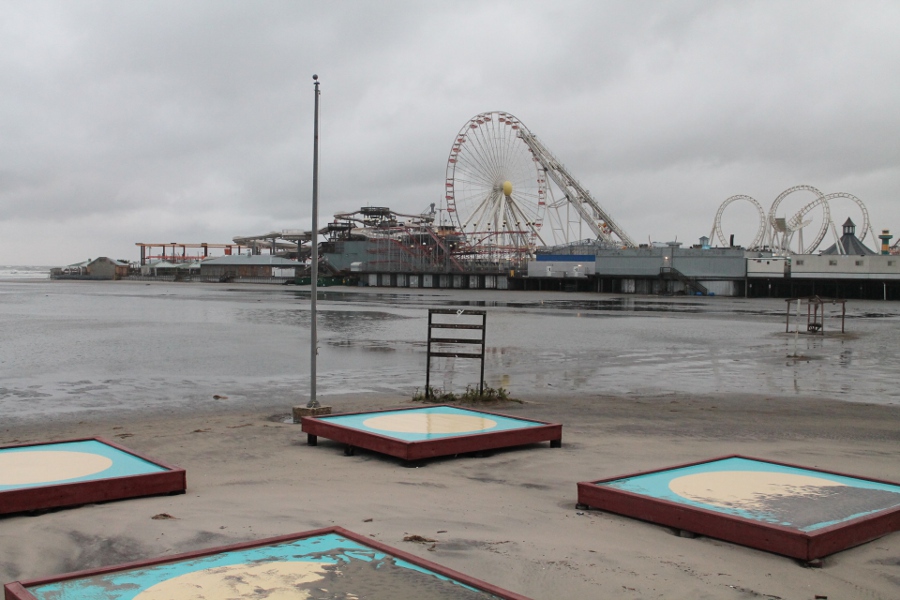 "The warning sirens were reprogrammed to sound five different patterns to alert the public of the different situations. Both the Second and New Jersey Avenue and the 21st and Delaware Avenue sirens will sound simultaneously. They can be set off either at the Police Dispatch and NWOEM Emergency Operations Center. Currently you can tune to 1640AM within 10 minutes of the siren sounding and you will learn if it is a fire or flood siren. Whenever the Evacuation and Shelter in Place / Tornado siren patterns are used we will manually place a message on 1640AM. The patterns are:
Fire – 15 seconds ON and 15 second OFF repeats 4 times – indicates a report of structure fire or boat rescue – be alert for volunteer firefighters responding to their respective stations and fire apparatus responding to the fire.
Flood – 30 second ON and 120 seconds OFF repeats 3 times – indicates flooding has started and you need to move your vehicle to high ground. Note the siren and warnings calls are only made for tidal flooding not rain water flooding.
Evacuation – 6 seconds ON and 5 seconds OFF repeats 56 times (5 minutes) – This will only be used when an official evacuation order is issued – Tune to 1640AM for additional information.
Shelter in Place and Tornado – 300 seconds ON (5 minutes) – This will be used when NWS issues a tornado warning which is the ultimate in severe warnings, it means that a tornado is either occurring or imminent based on radar and for situations that require shelter in place – Tune to 1640AM for additional information.
Test – 12 seconds ON and then OFF (only once) – This is used for testing the radio communications portion of the siren." -NWOEM