WILDWOOD – As Wildwood begins its second century, in order to preserve the city's history of its first one hundred years, groups of longtime residents are meeting in roundtable discussions to recall and to share memories of their Wildwood days.
In an effort to make a talking history available for posterity, Mayor Ernie Troiano Jr. met with six locals who watched the 20th century unfold before them through their and their families' involvement in the city's entertainment businesses. With a video camera rolling the six recalled Wildwood's days of star-studded entertainment and the effects of segregation on African-American entertainers.
"It's so important to make sure these stories are passed down for future generations," said Troiano. "We have a great museum, but we don't have an oral history. And that is a key part to maintaining a sense of community. It is so important that we pass this down.
Sharing memories of their west side Wildwood days were Miriam Klum, Doris Wade, Joseph Russo, William Cottman, Frank Caterini and Dominic Capajohn.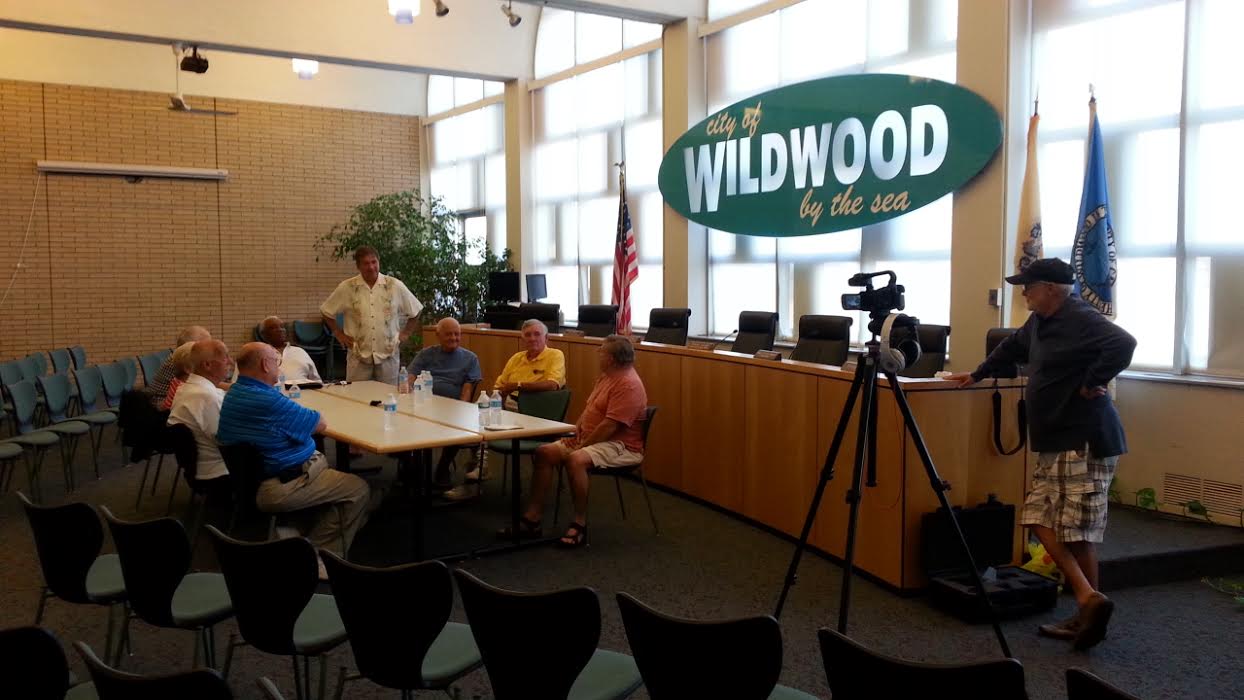 One of the draws for big name entertainment coming to Wildwood during the summer months was its sea breeze. Long before the advent of air conditioning, acts would come to the city and perform in such venues as the Starlight Ballroom where doors would be opened to allow cool air from under the Boardwalk to seep in.
The city was considered part of the Chittlin' Circuit, said Cottman. Due to segregation African-American performers spent their summer performing locally in Atlantic City, Wildwood and Delaware. "They couldn't go everywhere. The further south you went the worse it got."
Entertainers such as Redd Foxx, Slappy White, Muddy Waters, the Supremes, Sammy Davis Jr., Johnny Mathis and Fats Domino, to name a few, made their way to Wildwood each summer.
Cottman's youth included a veritable who's who of African American entertainers. His mother owned a rooming house that leased rooms to black entertainers.
"One of my neighbors was Count Basie," Cottman recalled. "He came back every summer." Basie summered in a house located in the 100 block of East Baker Avenue. Cottman said as a child, Basie would give him rides in his lavender Cadillac. He reminisced how, as a child, Billie Holiday stayed at his mother's rooming house and would baby sit him.
In addition to being part of the Chittlin' Circuit, the city played host to a multitude of acts. Local clubs offered nightly floor shows where visitors could catch a performance of Bernice Foley, the dancing cowgirl, husband and wife flamenco dancers, or singing groups such as Three Jacks and a Jill, or The Breezes.
Long before the advent of J-1 student visas and summer workers from foreign countries, young African-American women from Southern states were transported north in order to provide a larger seasonal workforce.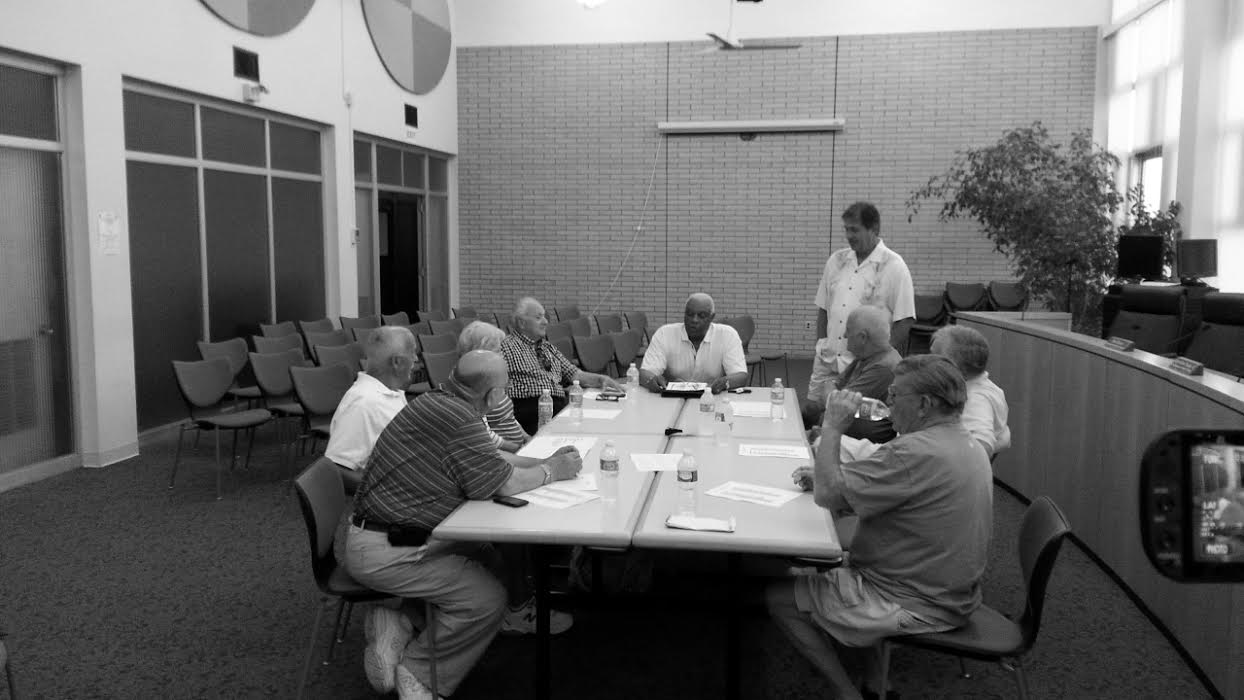 "They brought groups of young women up from the south," recalled Wade. The octogenarian said she remembered one boarding house where the young women stayed. In addition to rent the landlord would charge the women 25 cents each to shower. She said one young woman, Beulah Knoll, came for the summer and ended up staying. "She worked for my mother for 30 years," said Wade.
One young woman caught the fancy of Redd Foxx and Slappy White, said Cottman. He said the two men, co-owners of a local rib joint, would use the young Cottman to take notes to the woman in order to woo her. Cottman smiled when he recalled being paid by each entertainer for delivering the notes. Years later, in Las Vegas, Cottman met Foxx and the two men recalled days gone by.
According to the mayor, he hopes to meet with more long-time residents to discuss even more topics. Next on the agenda is an oral history of Wildwood's days of speakeasies and bootleg liquor during Prohibition.
"We hope to capture as many memories as we can," said Troiano. "Wildwood has a fascinating history. These stories should be preserved for future generations."
##
(Photo: Mayor Ernie Troiano Jr. meets with several local longtime residents to compile an oral history of the City of Wildwood)