Our friends at Summer Nites Bed & Breakfast on 21st and Atlantic has the coolest porch on the island. So, they want to give you and your mom a chance to sit on their porch when you visit this summer!
How awesome is this?
You will be treated to a tour of Summer Nites 50's Theme Bed and Breakfast decorated in 1950's furnishings and décor. Then you will go back in time and sit on a large summer porch like they did in the 1950's and enjoy free root beer floats and pretzels with your mom. This contest is for 2 people, of course you and your mom! (this is not for a stay overnight, it is for a tour with refreshments)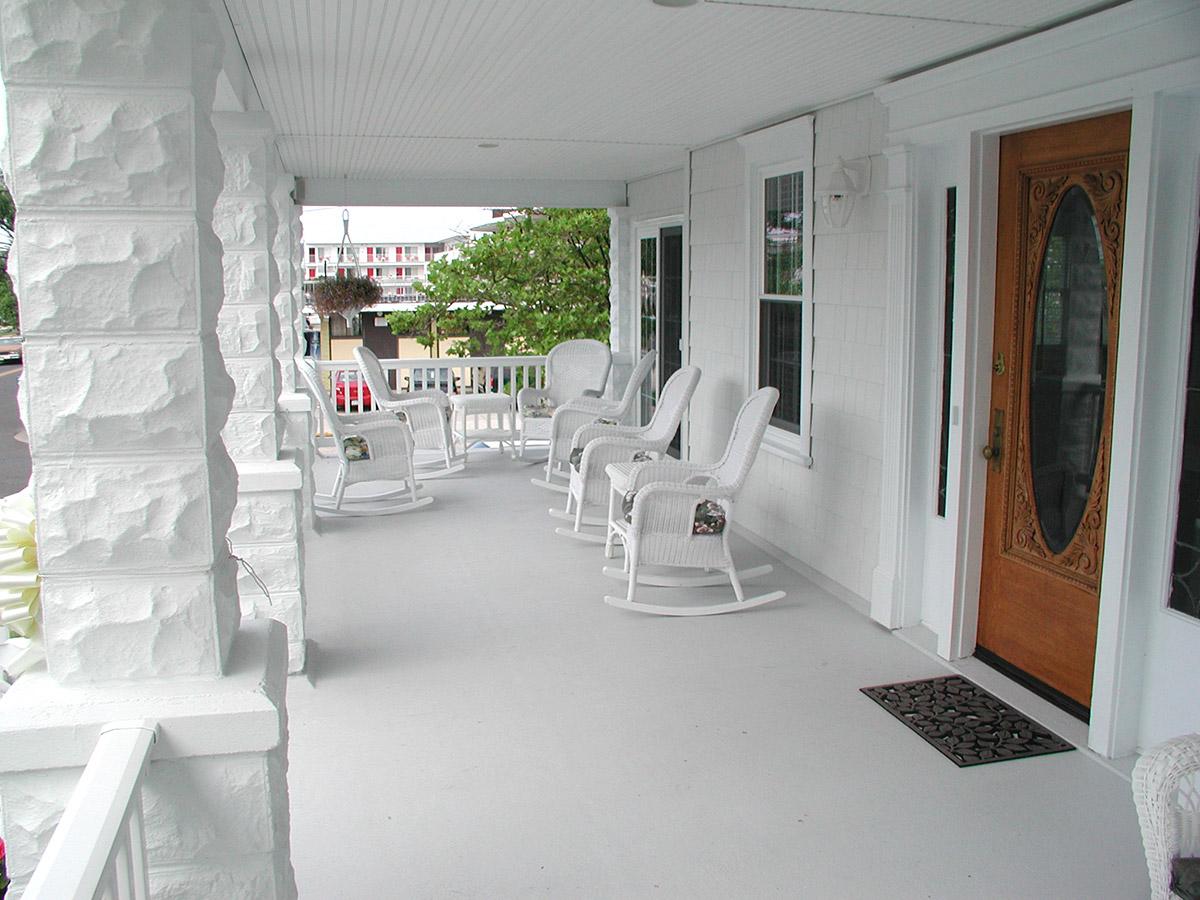 The owners of Summer Nites, Sheila and Rick Brown have taken a beautiful mid 1900's home and created a building reminiscent of one back in the 1950's. Summer Nites has all of the modern amenities enjoyed in a modern lodging while retaining and capturing the excitement and uniqueness of the early days of Rock-and-Roll. A stay at Summer Nites is like a step back into the 1950's. Summer Nites is located in a quiet residential area of North Wildwood, New Jersey, at the Jersey Shore.
While at Summer Nites you will dine in a unique box car diner complete with 1953 Seeburg Jukebox, neon lighting, diner booths and more. Or you may choose to dine on one of the outdoor decks. Breakfast is served from the diner kitchen where you can watch as the cook prepares breakfast. After breakfast you can stroll the world famous beach and boardwalk only two blocks from the premises. Bicycles are available for those who might enjoy a morning ride on the boardwalk or around town.
A pool table and game room with vintage pinball game are available for those who care to step back to the good old days. There is a hot-tub and sundeck on the premises for those who enjoy lounging in the sun. Truly, your stay at Summer Nites can be full of activity, fun and relaxation.
Summer Nites is located at 2110 Atlantic Ave, North Wildwood. Visit them online here> Summer Nites
Call (609) 846-1955 for information and reservations. Check out their Facebook page here> Summer Nites Bed & Breakfast | Facebook