Nino's family restaurant has purchased the famous Groff's Restaurant in Wildwood, NJ and will open this summer.
Their location in North Wildwood was totally destroyed by hurricane Sandy in 2012 and still sits empty today. Their location in Cape May Court House, NJ is open all year around and a favorite by locals and visitors.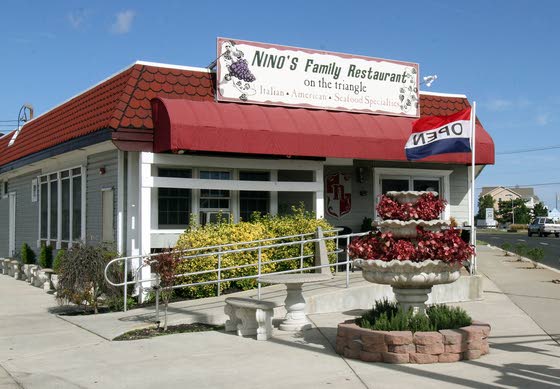 Groff's restaurant located at 423 E Magnolia Ave, Wildwood, NJ has been open for over 80 years. Known for their famous homemade pie. Mr. Earl M. Groff came to Wildwood in 1918 from Reading, Pennsylvania. During the summer of 1925, he rented a store at 2814 Boardwalk…he installed a grill and started selling hot dogs.
In 2015 a new family tradition will start with Nino's Family Restaurant!