In less than 24 hrs one of our post reached over 225,000 people,
has over 2,200 shares and 100 comments.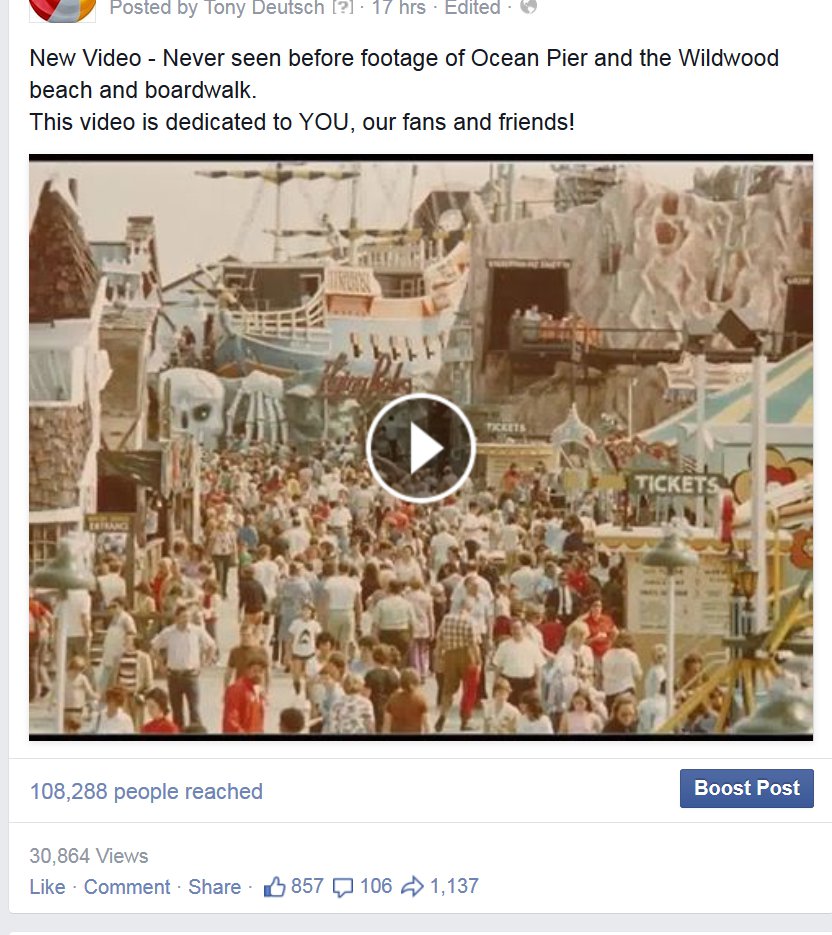 It's the most people we have reached in such a short time.
Please read some of the comments from our fans below.
Susan Muller Cromwell –That was terrific. Thanks for the memories. I'm sharing this.
Camille Demarco-Pearce – Awesome
Marcia Pearson Piraino – that was such an innocent time. We went to the boards by ourselves sometimes with no fear and had a wonderful time . The memories this brought are bitter sweet but wonderful. Such good times.
Brian Cummings – Was that dracula's castle? I can't believe I actually cried seeing this, I SO miss wildwood and the crowds and busyness and life in the town
Robin McGinnity-Orr –Oh Karen, this was a pleasure, thank you.
Phil McLaughlin – where my Moms ran away and met my Pops