The state Department of Environmental Protection (Coastal Engineering) has awarded North Wildwood $6.7 million for its seawall extension.
The grant will give North Wildwood 75% of the cost of the seawall. Mayor Patrick Rosenello said the other 25% will come from capital funds.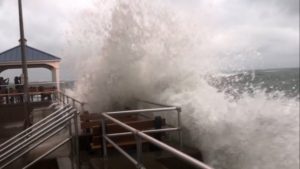 Hurricane José in 2017 washed away the previous work done at 3rd and 4th Avenue's and pounded the seawall at 2nd Avenue washing into the street.
Construction is expected to begin in 2018