Looking for a place to stay this summer in Wildwood, NJ? Look no further, forget Booking.com, Trip Advisor, and the other online booking sites. When you looking for a place to stay in Wildwood, NJ go to our new Facebook group page " Wildwood NJ Owners Rental Source" to see what properties are listed for rent and connect directly with the owner/manager.
Wildwood NJ Owners Rental Source was made to make it easier for people and owners to connect that are looking a place to rent for the summer or just a last minute trip to the shore.
We will include business from around the island that will help make your vacation in Wildwood the best it can be. We'll list business that will help both homeowners and guest from repairs to bike rentals.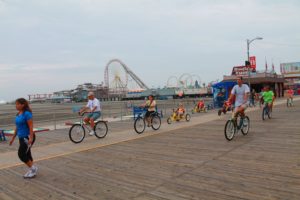 This new page is run by Bettina Therese Abed Steiger and Tony Deutsch. Please like and share our page here> https://www.facebook.com/groups/2080652462189081/