Happy New Year to all our fans. We are announcing big news for the Boardwalk Blog in 2020. We have decided after covering The Wildwoods since 2012 we would now expand our coverage in 2020 to all of Cape May County and the surrounding areas.
We wanted to give our fans a look and other great events going on from Cape May to Ocean City. We will now be covering Cape May, The Wildwoods, Stone Harbor, Avalon, Sea Isle City, Ocean City and the surrounding areas. There is so much going on outside of The Wildwoods, across Cape May County and the surrounding area. There are great concerts, events, and news we want to bring to our fans. On a rainy day there are great places to visit, like the Wildwood Historical Society, The Wetlands Institute, The Cape May County Museum and more!
We feel that since 2012 the social media pages and groups covering the Wildwoods has multiplied by 10 since then and every page basically has the same stories, news or pictures of events etc. We decided that we wanted to separate ourselves in 2020 from all the other Wildwood, NJ social media outlets and cover more of Cape May County. We will be covering events like Ocean City Music Piers concerts and the "Nights in Venice" from Ocean City, The Jazz Festival in Cape May, Sea Isle City's Polar Plunge and more from all over Cape May County.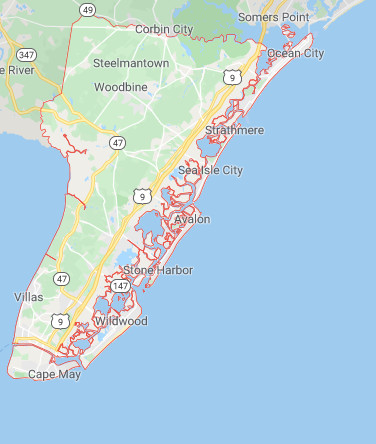 We will still be covering The Wildwoods news and events just as we have for the past 8 years. I grew up in North Wildwood and went to Wildwood Catholic High School, a lot of my friends we're from all over Cape May County. In my youth I spent a lot of time in Ocean City where my family had a business on the boardwalk, I also spent a lot of time in Avalon and Sea Isle City.
We are excited to bring you expanded coverage and more choices for concerts, events, and things to do and going on across Cape May County in 2020. We have 3 new writers joining us this year and they will be featured in upcoming posts.
Also NEW for 2020 be posting current events, photos, videos and drone footage from across Cape May County Also NEW for 2020 we will have current and exciting blog post on The Boardwalk Blog two – three times a week @ watchthetramcarplease.com
Thanks to all our fans. We look Forward to bringing you our new platform so you will be more well informed of all the events going on in Cape May County.
Tony Deutsch