Summer Concert Will Rock Wildwood Beach
Songbird Entertainment Announces Summer Concert in Wildwood, NJ
WILDWOOD – The City of Wildwood will open its wide, sandy beach this summer to one of the most anticipated concerts of the season. The concert, originally scheduled to play Bader Field in Atlantic City has been moved to one of America's favorite beach resort locations – Wildwood New Jersey.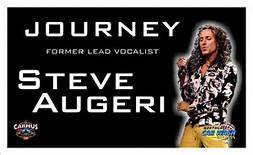 Songbird Entertainment, in conjunction with Solid Enuff Consulting, is pleased to announce "Rockin' in the 80s – Presented by Redi Vodka," a classic rock music concert on the beach in Wildwood, Sat., Aug. 19. Tickets go on sale 10 a.m. Wed., July 19 via www.ticketfly.com or call (609) 541-1303 for more information
This musical trip down memory lane will be headlined by legendary funk band, War, best known for infusing various rhythms of funk, rock, Latin, blues, jazz and reggae to deliver favorites including "Low Rider," "The Cisco Kid," "Why Can't We Be Friends" and many more hits that crossed cultural and racial barriers.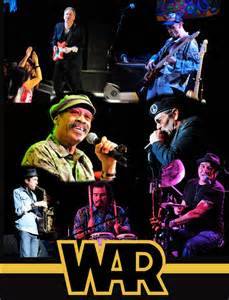 Celebrated 80s rock with Journey former lead vocalist, Steve Augeri, is also set to take the stage. Performing some of their most popular singles like the cross-generational mega hit, "Don't Stop Believing," Billboard chart topper "Open Arms" and many of their 18 Top 40 singles.
Classic rock group Asia, featuring John Payne, will also perform. You can expect the audience to dance, sing and reminisce when the first few chords of "Only Time Will Tell," "Don't Cry," "Sole Survivor" and of course, "Heat of the Moment" are heard.
"Bringing this concert to the Wildwood beach took persistence and hard work," said Wildwood Commissioner Pete Byron. "I, along with the team from Song bird Entertainment and Solid Enuff Consulting, worked diligently to find the perfect place to stage this concert," said Byron. "And Wildwood's fantastic beach was the unanimous choice." Byron, who oversees the city's Department of Beach Services, was instrumental in making sure Wildwood's 2017 beach concert season included "Rockin' in the 80s."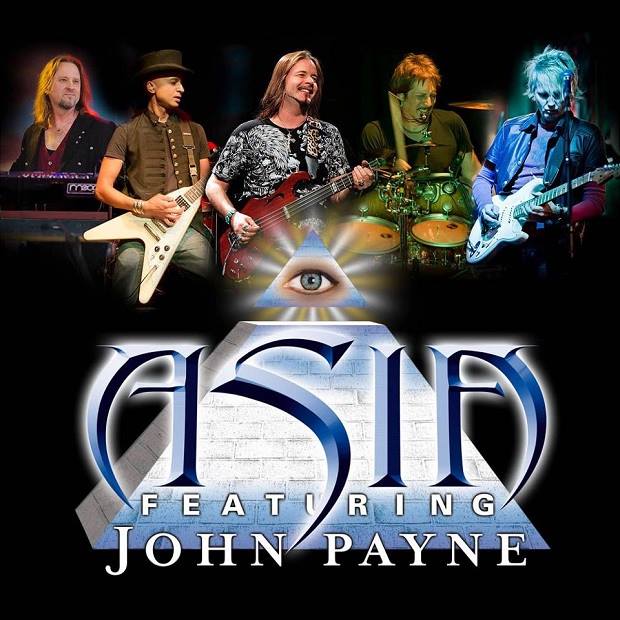 Michael Selvanto of Song bird Entertainment said, "Wildwood offers a beautiful beach, tons of boardwalk fun, great eateries and local businesses, making it the summer sweet spot for families from near and far. We are thrilled that the city of Wildwood is welcoming us with open arms to entertain the residents and visitors of this wonderful city."
Selvanto holds an extensive and impressive resume in the music and broadcast industry, including producing and recording or performing with legends of the 50s, 60s and 70s including, Elvis Presley. In addition, he was pivotal in the success of two of America's largest and iconic music festivals, Woodstock and Live 8
"Wildwood's wide beach is the perfect place for a concert of this magnitude," said Byron. "For years Wildwood served as a musical mecca for world-class entertainment. I am confident that by working to bring concerts like "Rockin' in the 80s" to our beach Wildwood will regain its reputation as one of America's premier summer beach concert venues."
"There's nothing like a great beach concert and the picturesque horizon of Wildwood provides the perfect backdrop for 'Rockin'in the 80s'," says Co-Producer Joe Pignatelli of Solid Enuff Consulting; a New Jersey company offering custom operational, marketing and entertainment solutions to the hospitality and entertainment business
Redi Vodka, a luxury spirit company will introduce their premium product to the marketplace as the presenting sponsor of "Rockin' in the 80s." Redi Vodka launches with distribution in New Jersey, Pennsylvania and New York with plans to cover all U.S. cities by year's end.
"Rockin'in the 80s," a rain or shine event, hits the beach stage at Boardwalk and Garfield Avenue. The festival-like atmosphere is sure to be a crowd pleaser with gates opening at 11 a.m., local music at 1 p.m. and showtime at 5 p.m.
Tickets are available for sale at 10 a.m. on Wed., July 19th via www.ticketfly.com or call (609) 541-1303 for more information.
For vending opportunities contact Phil Esposito at infosesproductions@gmail.com or email songbirdgroupac@aol.com for other event inquiries.